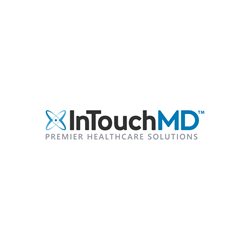 InTouchMD is ecstatic to be selected by PM360 as the healthcare startup to watch. I'm proud of the company we've built, and excited for the road ahead
Garden City, New York (PRWEB) December 19, 2016
InTouchMD, one of the world's leading providers of data services, outreach and marketing solutions for the healthcare marketing space, has been honored by PM360 as one of the top Innovative Startups in 2016. PM360 is featuring the recognition in its 5th annual Innovations issue, created with the purpose of recognizing the most innovative products and services offered to the pharma and medical device industries. Qualifications for this prestigious honor consider companies less than 5 years old that are pioneering new avenues in healthcare.
InTouchMD prides itself on being a major disrupter in the healthcare industry by taking a field dominated with endless middle men and offering a premium one stop destination for all healthcare solutions.
"We're ecstatic to be selected by PM360 as the healthcare startup to watch. I'm proud of the company we've built, and excited for the road ahead," said Ryan Alovis, CEO of InTouchMD. "Too much waste occurs in the healthcare industry. We built Pulse Marketing Automation because ineffective and expensive outreach tactics have become the norm, and that's because there is a lack of transparent information. Pulse is addressing this problem by focusing on zero waste and high response rates."
InTouchMD established its flagship product, Pulse, for pharmaceutical companies to maximize their engagement with either the HCP or patient by more than 10 times the industry standard. Current solutions typically boast engagement rates of between 1-2% while Pulse, with its "zero waste" philosophy, can claim average engagement rates well over 15%. Pulse enables marketers to fully customize content focused on the interests of individual HCP and to disseminate that content via the client's preferred channel.
The company's Pulse platform has earned rave reviews from both clients and industry publications and is planning additional innovations and improvements to truly transform the healthcare outreach landscape. Pulse is the only platform which gives marketers the opportunity to design campaigns based on proven historical data. This method allows Pulse to translate that data into a predictive model which minimizes unnecessary costs and can easily allow users to measure their return on investment.
InTouchMD's talented professionals have turned innovation and the willingness to break down barriers into products that change the way the healthcare industry not only sees itself but also presents itself to those outside the industry.
For more information on InTouchMD visit http://www.intouchmd.com.
About InTouchMD
InTouchMD is a leading healthcare solutions company in Garden City, New York that specializes in data services, multichannel outreach and marketing automation. InTouchMD provides the highest quality patient and HCP data, and executes outreach campaigns that shatter industry standards for engagement.
About PM360
PM360 is the premier, must-read magazine for marketing decision makers in the pharmaceutical, biotech, and medical device industries. Published monthly, PM360 is the only journal that focuses on delivering the full spectrum of practical information necessary for product managers and pharma marketing professionals to succeed in the complex and highly regulated healthcare environment.
FOR MEDIA INQUIRIES
Katherine Brennan
1.888.888.4115 x2234
katherine.brennan(at)intouchmd(dot)com