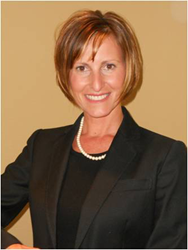 San Rafael, California (PRWEB) December 07, 2016
Corinne Sinnigen is joining FutureSense, LLC as an expert in organizational change management, project management, professional facilitation, and executive coaching.
Sinnigen earned her bachelor's degree in History from the University of California, Irvine. She earned her certification in Training Program Management and Instructional Design from California State University, Fullerton, and is a DDI certified professional facilitator. Formerly working as a teacher, she began her career in training with Ernst and Young Application Services in Irvine, CA, where she developed, delivered and managed technical and business skill training programs. She held a management position in Capgemini Consulting where she managed core consulting skill programs across the United States and Canada. During her time with Capgemini, she also served in multiple client-facing roles, leading training and organizational change management work streams for large scale business and technical implementation projects across multiple industries.
Sinnigen joins FutureSense from ChangePac, LLC, a consulting company that provided an array of consulting services for both human resources, IT and clinical departments in healthcare, where she served as owner and President for ten years. "As a solopreneur for the last ten years, it has always been a part of my plan to find just the right fit in a partnership. The opportunity to grow and partner with a talented team are what appealed to me most in joining Futuresense. I am really looking forward to brining my experiences and best practices to the firm, particularly in the area of change management, as a way to broaden and strengthen our capability and to support the firm in ongoing success.", says Sinnigen.
Sinnigen's passion lies in the ability to help others reach their potential by embracing change. A quote by Timber Hawkeye sums up her drive to help others envision and engage on their own personal change journey, "Don't let the concept of change scare you as much as the prospect of remaining unhappy." For Sinnigen, the chance to help others see that change can be a lot easier than they think , and is one of the greatest moments to experience.
About FutureSense
FutureSense provides integrated solutions to build and sustain human capacity and optimize organizational performance. FutureSense specializes in people, organization, and strategy, offering unique and comprehensive services to create solutions that make a difference. For more information, visit http://www.futuresense.com.