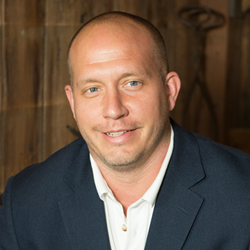 Applying what I learned at LSU has helped me and my partners shape Safe Chain into the vibrant, growing business that it is today
Cambridge, Maryland (PRWEB) December 08, 2016
Safe Chain Solutions, a Benchworks Company, recently announced that the company has been named to the 2016 LSU 100: Fastest Growing Tiger Businesses, ranking fourth overall. The rankings were released on October 13 at an awards ceremony in Baton Rouge.
The list honors the 100 fastest growing businesses led or owned by former students of Louisiana State University (LSU). Each company's ranking is determined by its compound annual growth over a three-year period. In addition to celebrating the success of the honorees, the LSU 100 provides a forum to pass lessons on to the next generation of LSU entrepreneurs.
Safe Chain Solutions Managing Partner Pat Boyd, a former student at LSU, commented on Safe Chain's ranking, saying, "We are thrilled to be named in the LSU 100, and honored to have finished in the top 5. LSU is an exceptional university. My experience there was instrumental in my growth and development, both personally and professionally. Applying what I learned at LSU has helped me and my partners shape Safe Chain into the vibrant, growing business that it is today."
Safe Chain Solutions President and Partner Charles Boyd had this to say: "The entire Safe Chain team is proud to have our name recognized within such an outstanding group of businesses."
About Safe Chain Solutions
Safe Chain Solutions is a rapidly growing distributor serving customers worldwide through its three divisions: Logistics Solutions, Healthcare Solutions and Specialty Pharmacy. Headquartered in Cambridge, Maryland, the company has sales offices in Miami and Annapolis, Maryland. For more information, visit http://www.SafeChainSolutions.com or call 855-43PL-SCS (855-437-5727).
About Benchworks
Benchworks, a comprehensive marketing services firm headquartered in Chestertown, Maryland, was founded in 1991. The company specializes in the design, production and launch of complete marketing and branding services. Clients include a wide variety of companies in the pharmaceutical, beverage, manufacturing and education industries in North America and Europe. For additional information, please visit http://www.Benchworks.com or call 800-536-4670.