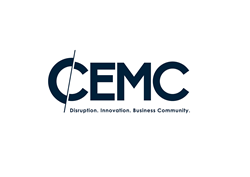 "There is an important shift in equipment financing that is driven by mobile technology at the point-of-sale, integrated with a finance marketplace that is finding innovative ways to help small business get funding for mission-critical equipment."
New York, NY (PRWEB) December 08, 2016
The Alta Group and Currency, founding sponsors of the Commercial Equipment Marketplace Council (CEMC), will host an East Coast roundtable Dec. 8 at Columbia University in New York on the ways FinTechs, equipment finance companies, lenders and investors are collaborating to advance commercial financing services online.
Patricia M. Voorhees and Valerie L. Gerard, both consultants with The Alta Group, an international consultancy exclusively focused on global equipment leasing and finance markets, will present on the strength of that industry, the need for funding diversity, and how FinTechs are accessing capital markets.''
"Equipment leasing assets have consistently been a very strong performer even through the Great Recession," said Gerard. "Given this consistent performance, the securitization market continues to be a strong, cost-effective tool for lessors to manage their balance sheet."
The roundtable is sponsored by Currency, The Alta Group and PayNet. CEMC is "a practitioner's community focused on the intersection of the equipment finance industry with the shift in buyer behavior from offline to online," according to its website at CEMCouncil.com.
"Technology and data-driven FinTechs are broadening the spectrum of funding sources in commercial finance via automated financial services marketplaces," said Voorhees, who added that by diversifying funding sources they are optimizing their cost of funds and building balance sheet resiliency. This is increasingly attracting capital investment interest, and in her presentation she will address their potential access to securitization markets as their volume of business reaches appropriate scale.
Attendees will include banking institutions, private equity firms, equipment lessors and FinTechs. The exclusive council program will begin with opening remarks from Charles Anderson, chief executive officer of Currency, a company founded to make equipment leasing and finance easier to access. Anderson noted that, "there is an important shift in equipment financing that is driven by mobile technology at the point-of-sale, integrated with a finance marketplace that is finding innovative ways to help small business get funding for mission-critical equipment."
Dr. Bob Hurley, a Fordham University professor and president of Hurley Associates, will talk about how FinTech is affecting trust in financial services.
Other presenters include Mitch Jacobs, On-Deck founder; Giles Gade, Cross River Bank; Wayne Super, Cisco Capital; and Chris Riley, Lift Forward; Dallas Imbimbo, BigRentz; and Katharine Wolf, Behalf; Steve Bregman; Horizon Kinetics; and Patrick Moore, PayNet.
Session topics include:
--DNA and trust in financial services
--Trends in customer-buying and mobile financing habits
--How marketplace investing is changing the flow of institutional capital
--New normal of FinTech originations
--Blockchain
While some FinTechs currently provide only small business and consumer loans, others such as Currency are active in the equipment leasing and finance markets by forming working partnerships with regional banks, online equipment sellers and traditional lessors.
About the CEMC
CEMC is a community of corporate practitioners in equipment financing. Its charter is to create a forum in which industry executives can get the insight, interaction, and information they need to make good business decisions. Established in 2016, CEMC provides capital providers, online equipment sellers and equipment industry leaders and practitioners with educational seminars, benchmarking surveys, group workshops, an annual Summit and retreat, white paper by expert faculty, a professional networking web site, and regional working groups. Currency Executive Director Scott Cohen has recently been appointed chairman of the CEMC.
Media Contacts:
Currency
Corey Waller
310-571-9577
Email: cwaller(at)currencycap(dot)com
The Alta Group
Susan Carol
540-847-1804
Email: sca(at)scapr(dot)com