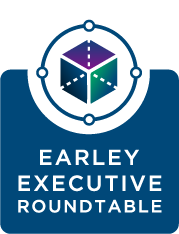 If you have knowledge management systems in place and you still can't find anything, well, then, you're doing it wrong.
Carlisle, MA (PRWEB) December 12, 2016
The variety and volume of information—and, most importantly, its value—continue to grow exponentially, yet too many companies aren't feeling the benefits. Their employees can't find what they need when they need it, information sharing is spotty and practical applications in key business areas regularly fall short of the mark. Instead of making employees more efficient and effective, many knowledge management (KM) programs are proving time-consuming and demoralizing. What's more, the deficiencies in the programs are putting the touted power of artificial intelligence (AI), cognitive computing and other cutting-edge tools further and further out of reach.
The problem is that these companies typically haven't done the careful preparation to build the strong and stable foundation that KM needs, especially for the future, according to a panel of knowledge management experts who participated in an Executive Roundtable discussion hosted on Nov. 30 by Earley Information Science Corp. (EIS), a leading consulting firm focused on digital transformation.
"If you have knowledge management systems in place and you still can't find anything, well, then, you're doing it wrong," said one of the experts, Seth Earley, Chief Executive Officer and founder of EIS.
The solution is to make sure that all the building blocks have been put in place—everything from gathering and properly organizing the right information to identifying and rewarding early users—and the experts offered a variety of practical approaches to finding and repairing the cracks in those blocks. The resulting improvements in data access and collaboration will produce payoffs in research efforts, manufacturing processes, sales and customer support, and business planning and development.
The discussion, "Back to Basics: Getting to the Next Level in Knowledge Management by Focusing on How Information Is Consumed and Applied," was led by Dave Zwicker, Chief Marketing Officer of EIS. Besides Mr. Earley, the panel included Colleen Dixon, Project Management Leader at AstraZeneca's MedImmune, a biotechnology company; Michael Jasper, Director, Medical Writing Group Lead, Content Management, at Shire, a specialty biopharmaceutical company; and Tim Batchelder, an industry expert in information and knowledge management.
"Companies have to build their capabilities to serve today's users," said Mr Earley, making sure that the right data goes to the right person at the right time. But in putting the right knowledge architecture in place, they are also preparing for the future, he added, since both AI and cognitive computing require a solid KM foundation.
Ms. Dixon recommended a multi-prong strategy. "Companies need to think big but act small," she said, explaining that they have to understand all the critical areas in their knowledge landscape but keep the focus on discrete sections while building out the knowledge map. They also need to focus on people by leveraging "super users" within the company who not only have technology skills but also the ability to influence others by sharing best practices. And they need to grow usage over time, in part by spreading the word and using pilot programs to find out what works.
To save on costs and to promote efficiency, Mr. Jasper stressed the importance of "reusing content that has already been created," particularly at companies that have numerous regulatory filings. Yet content is rarely developed in ways that permit it to be modularized. "Content reuse hasn't been taken that seriously yet," he said. In fact, he warned, "be ready to address personal and organizational resistance" to implementing new KM tools. Stakeholders' investment in standard tools must be taken seriously and respected as much as possible. To foster change, ensure that those who initially make the switch see some benefits, he said, and also provide well-communicated management support and figure out ways to measure the return on investment.
Finally, Mr. Batchelder emphasized that it is important to understand KM from the user's perspective, to design KM for the "real world," and to "get your hands dirty" by working closely with IT and vendors to move KM programs from an "Ivory Tower" "checkbox mentality" and "lists of documents" to a "results orientation" by building systems and processes that will improve the user experience of healthcare. This means taking responsibility to transition from consultant inventories, models and plans into practical pilots such as content and data "garbage clean up", curation, open access, collaborative workspaces, and cognitive systems applying metadata standards. Finally, he noted it is important to shift challenged KM programs from "preaching" via mass email to "practicing" using hands on user driven change management that creates a culture of ethical leadership, respect and recognition.
The roundtable featured a real-time survey of the webinar attendees, including these results:
--Less than half, or 42%, said that KM is a major priority at their company, and has received funding and senior management support, while 52% said KM is important but needs a business case to win support
--To make KM more practical, 80% cited the need for better search and retrieval of information, 67% pointed to easier sharing and collaboration with co-workers and 57% said they wanted more complete and up-to-date information
--The two biggest obstacles to KM are establishing a culture of daily use (78%) and managing and governing information, by keeping it accurate and up to date (64%)
Please use this link to access the roundtable. Also, see this related blog, "A New Approach to Data, Content and Knowledge Management—Do It Right."
About Earley Information Science: EIS helps organizations establish a strong information architecture and management foundation to drive strategic business outcomes and enhance operational performance. EIS has more than 20 years of experience in working with Fortune 1000 organizations globally across many industries. Corporate headquarters are in the Boston metropolitan area with consultants working on projects around the world. For more about Earley Information Science, visit our website at http://www.earley.com or contact us at info@earley.com.