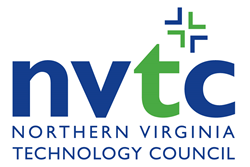 Herndon, Va. (PRWEB) December 13, 2016
The Northern Virginia Technology Council (NVTC), in partnership with lead sponsor Northern Virginia Community College (NOVA), today released a research report highlighting the current and future workforce skills requirements of the Greater Washington technology sector.
The Greater Washington Workforce Needs Assessment, which was produced by Richmond-based Mangum Economics and Michigan-based EDSI, combines employer surveys and interviews with a traditional gap analysis to highlight Greater Washington technology employers' most in-demand positions and the associated skills they say are required of new hires in these positions.
In an initial survey of the region's technology employers, the top five highest demand technology job types in the Greater Washington region were:

Software development
Cybersecurity
Big data and analytics
Data centers and cloud infrastructure
Network systems
One of the most noteworthy results of the research emerged when employers were asked how important various skills were in their hiring decisions for all five functional areas. In all five areas, a large majority (at least 80 percent) of employers surveyed rated soft skills, particularly communication (written and verbal) and problem solving and critical thinking, as the most important skills in their hiring decisions. Employers were more likely to indicate a willingness to train prospective employees on specific technology-related tasks.
The report also includes a gap analysis comparing the long-term workforce training and education needs of the region's technology sector and the pipeline of qualified individuals coming out of associated post-secondary education programs within the region. Two of the top five occupations identified in this gap analysis – software developers, applications and computer programmers – were also specifically identified as difficult to fill occupations in the employer surveys. The largest gap identified is for the software developers, applications occupation, representing a gap of 800 job openings compared to the 600 qualified workers our region creates annually.
"Technology employers have told us that they need help finding and hiring employees with the right skillsets for their businesses," said NVTC President and CEO Bobbie Kilberg. "Through this report, NVTC aims to understand the specific workforce challenges of NVTC members as a first step toward the development of a technology workforce with the necessary skill sets and capacity to meet Greater Washington's growing needs."
NVTC commissioned this needs assessment in partnership with Northern Virginia Community College in order to provide insights to the region's academic institutions and educational providers on the workforce needs of the region's technology employers. The findings will be shared with NVTC's member institutions of higher education and nonprofit partners.
"Creating a workforce pipeline that is able to meet both the capacity and the competency requirements that are driving our regional economy is one of our most important goals," shared Northern Virginia Community College President Scott Ralls. "Hearing directly from technology employers about their immediate and future talent needs is extremely valuable to us as educators. We anticipate utilizing this report to guide the development of programs, curriculum and content that aligns with our region's business needs."
The Greater Washington Technology Workforce Needs Assessment will also be used by NVTC to inform next steps in its Tech Talent Initiative, including mapping needed skill sets to the workforce pipeline, collaborating with the academic organizations, state and local government, and nonprofits and marketing the region and its technology career opportunities to future talent.
"As a trade association with members from all sectors of the technology industry as well as our local universities and community colleges, NVTC has a unique and powerful opportunity to convene all the parties to achieve real progress in addressing the region's workforce challenges," concluded Kilberg. "We look forward to working with all our partners to support our members and promote growth in this changing economic environment."
View the full Greater Washington Technology Workforce Needs Assessment Report here.
# # #
The Northern Virginia Technology Council (NVTC) is the membership and trade association for the technology community in Northern Virginia. As the largest technology council in the nation, NVTC serves about 1,000 companies from all sectors of the technology industry, as well as service providers, universities, foreign embassies, nonprofit organizations and governmental agencies. Through its member companies, NVTC represents about 300,000 employees in the region. NVTC is recognized as the nation's leader in providing its technology community with networking and educational events; specialized services and benefits; public policy advocacy; branding of its region as a major global technology center; initiatives in targeted business sectors and in the international, entrepreneurship, workforce and education arenas; and the NVTC Foundation, a 501(c)(3) nonprofit charity that supports the NVTC Veterans Employment Initiative and other priorities within Virginia's technology community. Visit NVTC at http://www.nvtc.org.