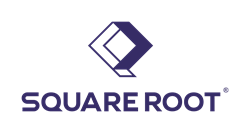 AUSTIN, Texas (PRWEB) December 14, 2016
Square Root, creator of enterprise Store Relationship Management (SRM) software, today released key results from a national survey on holiday shopping behaviors and consumers' changing retail expectations.
"For retailers, the holiday shopping season can make or break their entire year," said Chris Taylor, Square Root CEO. "This year's shoppers expect a lot from the brands they choose to shop with -- both online and in store. The good news is that if retailers deliver, shoppers are ready to spend. But our survey also showed that missing the mark can cost brands in a really big way."
Shoppers still turn to stores
Despite the growing popularity of online shopping, the majority of consumers still turn to stores for at least some of their holiday shopping. Among the reasons, 65% of consumers said they shop in store because they like to touch, see and feel products in person; 61% like the ability to get their products faster; and 46% want to avoid shipping costs. But the holidays bring even more reasons to shop in store, with 42% of respondents saying it's a holiday tradition, 33% saying it's a social activity they do with friends and family, and 21% citing the seasonal music as something that puts them in the holiday spirit.
Increasing customer expectations
Today's shoppers not only expect a fully integrated shopping experience, omnichannel offerings now heavily influence purchase decisions. Nearly 70% of consumers expect the ability to buy online and return in store, with 52% saying it influences their purchase decision; 65% expect the ability to buy online and pick-up in store, with 50% saying it influences whether they buy. In fact, during the holidays, more consumers expect omnichannel capabilities from retailers than holiday promotions. For those relying on delivery, expectations around speed and cost have also increased, with 72% saying availability of free shipping and 62% saying 2-day shipping options influence their purchase decisions.
Brands have a lot to lose
Physical retailers have a lot riding on the biggest shopping season of the year, and 70% of shoppers reported having abandoned a purchase because of a bad in-store experience. Beyond the bottom line, those bad experiences can negatively impact brands year-round, with 64% of consumers saying they would be at least somewhat likely to share a bad store experience on social media. This holiday season, brands are expected to hire more than 700,000 short-term holiday helpers, and those employees shoulder much of the burden for creating a positive experience for shoppers. When asked about the factors that most contribute to a negative in-store experience, 98% of consumers cited poor customer service, 53% cited too many upsell attempts, and 36% cited employees that weren't knowledgeable about products.
For more information on the key challenges facing today's retailers and how Store Relationship Management is enabling data-driven agility and omnichannel success, please visit http://www.square-root.com.
About Square Root:
Square Root, an Austin-based Software as a Service (SaaS) company, creates technology solutions that power data-driven decision making for leading automotive and retail enterprises. Built for companies with distributed retail networks, Square Root's store relationship management (SRM) platform, CoEFFICIENT®, delivers actionable data insights to align organizations, increase transparency, encourage collaboration, and improve store performance. Founded in 2006, Square Root has been bootstrapped to success, and serves as a trusted partner to many of the most well-known and complex enterprises in the world. For more information, visit http://www.square-root.com.