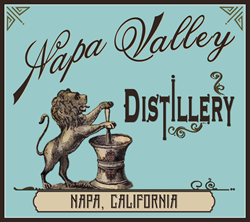 This Deal Makes All the Sense in the World
Napa, California (PRWEB) January 16, 2017
Napa Valley Distillery, the first distillery in the city of Napa since Prohibition, and the only distillery in Napa Valley, has entered into a financial agreement with Agajanian Vineyards and Wine Company, a second generation supplier of Premium Bulk Wine and WineGrapes.
As part of the agreement, Agajanian Vineyards and Wine Company has made an investment into the fast growing craft-spirits maker and now owns a minority equity stake. The exact terms of the deal are undisclosed.
Arthur Hartunian, founder and proprietor of Napa Valley Distillery says, "This deal makes all the sense in the world. Agajanian is a premiere supplier of the premium raw material we need to make many of our products. They also bring a mountain of resources, experiences and connections throughout California's beverage alcohol industry. Their investment will help us realize some of our immediate goals."
Gary Agajanian, founder and President of Agajanian Vineyards and Wine Company, believes their investment in Napa Valley Distillery comes at the perfect time. "This opportunity allows us an expedited entry into the fast growing craft-spirits market not simply as a supplier more importantly as equity partner. It's a win-win for the both of us. Arthur and his team have done a fantastic job with Napa Valley Distillery and all of its unique brands. They've pioneered and are dominating California's direct to consumer spirits space and we're thrilled to be able to help and be part of their continued growth and success."
The craft spirits industry has grown to over 1,300 distillers in the United States, generating approximately $2.4 billion in retail sales in 2015 and posting a compound annual growth rate of 27.4% in volume. That sharp growth is far better than the broader industry as alcohol beverage consumers have been favoring smaller, and often local, options, a trend that first took hold in the beer world and is now extending to spirits.
Napa Valley Distillery was founded by husband and wife team Arthur and Lusine Hartunian in 2009 when the couple decided to pursue their passion for making unique spirits and craft cocktails.
Agajanian Vineyards and Wine Company is an ever growing merchant/negociant and vintner in the wine industry. Based in Madera, CA with their principal office in Napa, CA, Agajanian supplies hundreds of wineries and wine brands with the best WineGrapes, Premium Bulk Wines and Private Labels from all regions of California and the Northwest.