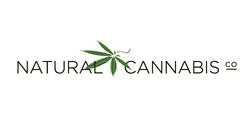 Santa Rosa, CA (PRWEB) December 13, 2016
Natural Cannabis Company today announced availability of three unique gift sets for cannabis lovers. The pre-wrapped, ready-to-give gifts feature a variety of professionally curated, premium cannabis products and can be ordered online (with in-store pick-up) at http://www.NaturalCannabis.com or purchased at any Natural Cannabis Company retail location: Oakland Organics, Oakland; OrganiCann, Santa Rosa and MendoCann, Hopland.
The three high-end Holidaze gift sets include:
Concentrate Lover's Gift Box -- $75
Includes .5 gram each of:
Natural Cannabis Company Blueberry Shatter
Bronx RX Granddaddy Purple Shatter
Natural Cannabis Company Lemon Garlic OG Bubble Crumble
SOG Army Sunset Sherbet Shatter
Santa Cruz Extracts Fire OG Shatter
Flower Lover's Gift Box -- $50
Includes 1/8th each of:*
Green Shock Sour Apple S>I
Sonoma Valley Jedi Kush I>S
*strains subject to availability
Chocolate Lover's Gift Box -- $20
Includes six delectable Natural Cannabis Company House Chocolates; premium chocolate with a rich truffle center and 25mg of THC.
All gifts are available through the holidays as supplies allow.
About Natural Cannabis Company
Merchants of fine cannabis, Natural Cannabis Company prides itself on working with Northern California's best small batch cultivators. Our mission is to offer clients superior quality, clean cannabis featuring outstanding genetics. All three dispensary locations offer a broad selection of edibles, concentrates and organic small batch flowers. Natural Cannabis Company operates three Northern California retail locations: Oakland Organics, Oakland; OrganiCann, Santa Rosa; MendoCann, Hopland.
###