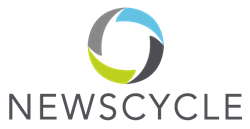 Bloomington, MN (PRWEB) December 13, 2016
NEWSCYCLE Solutions announces the release of a new mobile software platform that allows media companies to produce flash briefings on Amazon Alexa-powered smart speaker devices. Flash briefings are quick overviews of news updates, breaking stories and other customizable content that Amazon Alexa can read to users.
KING 5, a TEGNA Media broadcast company and NBC affiliate station, is the first NEWSCYCLE customer to go live with the NEWSCYCLE Mobile flash briefing platform.
NEWSCYCLE Mobile worked with Amazon as part of a "long form" beta testing program. Long form content delivery enables broadcasters, publishers and radio stations to deliver flash briefings that are longer than the standard 90-second recordings.
"We have always been in the forefront when it comes to creating the best user experience in mobile, and we are continuing this tradition with devices like Amazon Echo," said Wade Beavers, NEWSCYCLE's President of Mobile. "The Echo and Dot are listed as two of the top gifts for this holiday season, so audio news content will become mainstream really fast."
Amazon has kept device sales data confidential, but a recent study from Consumer Intelligence Research Partners suggests that over 5 million units were sold before the 2016 holiday shopping season began.
"The connected home is the starting point for voice-activated content. Siri is built into Apple TV and Amazon put Alexa into all of its smart speaker devices. This is just the beginning of innovative ways for broadcasters, radio stations and newspaper publishers to deliver news-on-demand from these types of devices," said Beavers.
Amazon's Alexa-powered devices provide new opportunities for content distribution through multiple products like the Amazon Echo, Dot, Kindle Fire TV, Tap and Fire Tablets. In 2017, the Ford Motor Company plans to integrate SYNC Connect and Amazon Echo. This will allow voice-controlled connectivity between car and home, giving drivers remote access to Internet-enabled devices, such as lights, home security systems, TVs and garage doors.
To keep pace with Amazon, other technology companies like Apple and Google also provide voice-activated devices designed for future home-automation and audio command offerings. According to Experian Information Solutions, over 80% of Amazon owners have used their devices to set a timer or play a song, 66% to read the news, and 46% to control smart lights or thermostats.
Click for more information about NEWSCYCLE Mobile
About NEWSCYCLE Solutions
NEWSCYCLE develops and delivers software technology that empowers the global news media industry. Our solutions enable publishers to thrive in a rapidly transforming market. We help our clients in their mission to create stronger, better-informed communities while protecting the integrity of news, advertising and customer information. NEWSCYCLE is a trusted partner serving 1,200 media companies with 3,000 properties producing more than 8,000 titles in over 30 countries. The company is headquartered in Bloomington, MN and has U.S. offices in Florida, Michigan and Utah; with international offices in Denmark, Germany, Malaysia, Sweden, and the United Kingdom; and satellite offices in Australia, Canada and Norway. For more information about NEWSCYCLE's technology innovations for 2016, go to newscycle.com/innovations2016.
Media Contact:
Lisa Speth
NEWSCYCLE Solutions
Marketing Communications Manager
lisa.speth(at)newscycle(dot)com