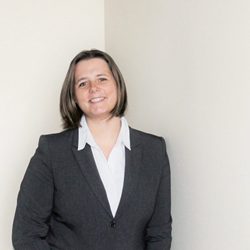 Clearwater, Florida (PRWEB) December 14, 2016
Chargebacks911™ announced today an ambitious new West Coast expansion, with corporate offices opening in Las Vegas, NV. The offices will officially open in January of 2017, and will be dedicated to reducing debit memos related to chargebacks in the travel and airline industry.
Per this expansion, Chargebacks911 also announced the appointment of Julie Berteloot as Director of Global Travel Relations. Her responsibilities will include working hand-in-hand with the world's top airlines, improving e-commerce in air travel, deploying proven solutions that detect and intercept chargeback fraud, and proactively identifying emerging challenges in the travel industry.
"Chargebacks are costing airlines more than $1.5 billion annually, and with the additional strain of debit memo processing fees and administration drain, it is a growing issue plaguing the industry as a whole. One of the most troubling new trends is the rapid growth of chargeback fraud in the travel industry," said Chargebacks911 co-founder and COO Monica Eaton-Cardone. "Airlines are particularly vulnerable to fraudulent chargebacks, especially on international flights. With the new offices in Las Vegas and the addition of Julie Berteloot to our team, our goal is to continue to help the travel industry fight fraud, give an alternative to debit memos, and offer consumers the best possible air travel experience."
Julie Berteloot brings a wealth of experience to Chargebacks911; she has worked with many of the world's top airlines, including United Airlines, Delta Air Lines, American Airlines, JetBlue, WestJet, Air Canada, Avianca, and InselAir. During her previous role at the International Air Transportation Association (IATA), she acquired a deep knowledge of the Billing Settlement Plan (BSP) and Airline Direct Sales processes, as well as the challenges faced by the industry. She also spearheaded regional fraud workgroups in the Americas, bringing together the main entities of the airline distribution channel including airlines, travel agencies, GDSs and credit card companies.
"Chargebacks911 is an amazing company, and I'm excited to join a team of so many passionate, talented professionals," said Ms. Berteloot. "With the technical know-how of Chargebacks911, our proprietary software and my personal expertise in the airline industry, I'm fully confident that we'll be able to offer the travel industry a great solution to fight chargebacks, help reduce related debit memos, and improve the airline/travel agent relationship on this subject. I can't wait to get started."
Founded in 2011, Chargebacks911 is the first global company fully dedicated to mitigating chargeback risk and eliminating chargeback fraud. Chargebacks911 manages over 200 million transactions every month and has 400+ worldwide employees, with corporate offices in North America, Europe, and Asia.
For interview opportunities with Chargebacks911 co-founder and COO Monica Eaton-Cardone about e-commerce, chargeback fraud, or challenges pertaining to the travel industry, please contact Scott Pinsker at s.pinsker(at)chargebacks911(dot)com or 727.871.3204.
About Chargebacks911
Founded in 2011, Chargebacks911 is the first global company fully dedicated to mitigating chargeback risk and eliminating chargeback fraud. As industry-leading innovators, Chargebacks911 is credited with developing the most effective strategies for helping merchants maximize revenue and fight fraud in a variety of industries, including e-commerce, retail, digital and travel.
Chargebacks911's innovative solutions and exemplary customer service has earned a vast array of prestigious awards and honors, including the Customer's Choice Best Chargeback Management award from the CNP Expo and the Best Industry Solution award from Airline Information.
Chargebacks911's unparalleled category-experience and ISD™ technology quickly identifies the true source of chargebacks, recovers lost revenue, mediates disputes, safeguards the merchants' reputation, monitors transactions 24/7, and helps proactively prevent future fraud. A division of Global Risk Technologies, Chargebacks911 is headquartered in Tampa Bay, Florida, with offices throughout North America, Europe and Asia. To learn more about Chargebacks911, please visit chargebacks911.com or call 877.634.9808.