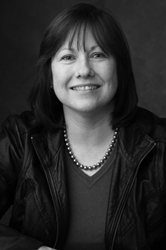 We are very pleased to speak on ExPD at the Society of Women Engineers Conferece
Chicago, IL (PRWEB) December 15, 2016
Strategy 2 Market will be discussing their innovative approach to developing products, called Exploratory PD™ at the Society of Women Engineers (SWE) Conference at the University of Michigan.
They will be discussing the differences between the traditional phased and gated process institutionalized in most companies and ExPD. ExPD explicitly identifies and runs down risks while traditional methods are based on prescribed activities. ExPD is taking this traditional approach to task.
Nine major benefits of ExPD include:
1. Speed
2. Strategic alignment
3. Making uncertainties visible throughout the project
4. Developing products, that start with the customer
5. Real-time project prioritization and resource optimization
6. Learning fast from key uncertainties and killing projects quickly
7. Adaptability
8. Decreased bureaucracy and paperwork
9. Better decision-making through team empowerment
An ExPD pilot was conducted at a division of a Fortune 500 company, and the VP or Engineering stated: "We are looking at this approach. For many projects, the phased and gated methodology is too heavy and prescriptive. ExPD looks like it will provide flexibility and keep the focus on answering the right questions sooner."
The SWE conference is scheduled for March 10-12, 2017 at the University of Michigan, Ann Arbor, Michigan.
Strategy 2 Market is a product development consulting firm that helps companies increase growth and decrease product development complexity.