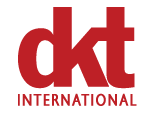 "We are committed to working towards the goals of Family Planning 2020 and to making a better world for all," says Christopher Purdy, CEO of DKT International.
Washington, D.C. (PRWEB) December 14, 2016
DKT International is proud to announce its commitment to Family Planning 2020 (FP2020), which supports the United Nations' Every Woman Every Child initiative.
"At DKT, we believe in every woman's right to choose when and if to have children, and envision a world where every child is wanted. We are committed to working towards the goals of Family Planning 2020 and to making a better world for all," says Christopher Purdy, CEO of DKT International. "On behalf of DKT International, it is my privilege to announce this pledge which we hope will help increase access to affordable modern contraceptives."
Family Planning 2020 (FP2020) is a global partnership that supports the rights of women and girls to decide—freely and for themselves—whether, when and how many children they want to have. It aims to enable 120 million additional women and girls to use modern contraceptives by 2020.
All commitments made to FP2020 are in support of the Every Woman Every Child initiative, which was established to support the United Nations' updated Global Strategy for Women's, Children's and Adolescents' Health. This movement addresses causes of maternal and infant mortality in countries with pronounced health disparities by supporting the new objectives put forward in the Sustainable Development Goals framework.
DKT, which operates in 17 countries designated as critical to the FP2020 initiative, is currently expanding its programming to an additional 11 FP2020 focus countries by 2018. As a part of its commitment to FP2020, DKT will leverage its social marketing expertise using culturally relevant marketing and educational campaigns to increase the accessibility, availability, and affordability of a wide variety of modern contraceptives. Through these activities, DKT expects to provide an incremental 10 million couple years of protection (CYPs) above and beyond what it would otherwise have provided by the end of 2020.
Financially, DKT will reinvest approximately $300 million of its own sales revenue into its social marketing programs over the next four years. Additionally, DKT will spend $20 million of its discretionary funds to achieve FP2020 goals.
"We welcome DKT's new commitment in helping countries reach their FP2020 goals. DKT's record of innovation will help bring fresh ideas and perspectives to the FP2020 partnership and the challenges we face in bringing safe and affordable contraception to millions of women and girls," says FP2020 Executive Director Beth Schlachter.
"We look forward to a continued partnership with FP2020 as we work together to improve the health and well-being of women, children, and adolescents around the world," adds Purdy.
# # #
Since 1989, DKT International's core mission has been to provide safe and affordable options for family planning and HIV prevention through social marketing. Today, DKT designs and implements social marketing programs in 21 populous countries in Latin America, Africa, and Asia encompassing almost 62% of the world's population. DKT is one of the largest private providers of contraceptives and family planning services in the developing world.