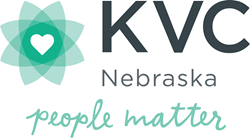 Omaha, Neb. (PRWEB) December 16, 2016
KVC Nebraska has released three new downloadable resources for adults considering helping Nebraska children and teenagers by becoming foster parents. The free guides are: "How to Know If Foster Parenting is Right For You" questionnaire, "The 10 Most Frequently Asked Questions About Foster Parenting" eBook and "11 Incredible Stories of Real Foster Parents" eBook. These free resources contain tips, answers to FAQs and inspiring stories about current foster parents. To download these free resources, visit kvcnebraska.org/resourcelibrary.
These new downloads are the first to be placed in the online Resource Library intended to help those considering foster parenting understand foster care. They cover basic requirements, the important role of a foster parent, the training and licensing process and positive parenting tips.
According to the Nebraska Department of Health and Human Services, there are 4,371 children in Nebraska foster care as of October 2016.
KVC Nebraska is a private, nonprofit organization that recruits, trains and supports foster parents to care for children ages birth to 18. Foster families not only provide a safe and caring environment for children who have experienced abuse, neglect or other family challenges; they also help children heal from trauma and create a brighter future. Foster care gives a child and his or her birth family the opportunity to resolve conflicts or disruptions and learn health skills so the child can safely return home.
Related Links:
Download How to Know If Foster Parenting Is Right For You questionnaire
Download The 10 Most Frequently Asked Questions About Foster Parenting eBook
Download 11 Incredible Stories of Real Foster Parents eBook
###
About KVC Nebraska
KVC Nebraska is a nonprofit child welfare and behavioral healthcare organization that provides foster care and intensive in-home services. As the largest child placing agency in the state, KVC recruits, trains, licenses and supports foster families to care for nearly 1,000 children and adolescents each year. KVC staff provide ongoing support to families including 24/7 crisis support, continuing education programs, mentoring coordination, community support groups, and educational programs and publications. KVC Nebraska is accredited by The Joint Commission, considered the gold standard in healthcare. The organization is a subsidiary of KVC Health Systems which touches the lives of over 60,000 children and families each year. Due to KVC's leadership in the use of evidence-based research, the Annie E. Casey Foundation has endorsed KVC as a national best-practice organization in child welfare. Learn more at http://www.kvcnebraska.org.