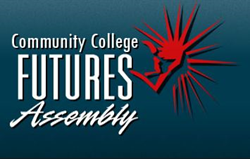 Elgin, Illinois (PRWEB) December 21, 2016
Elgin Community College has been named a finalist for the third time in five years for the Bellwether Award by the Community College Futures Assembly (CCFA). The college is among 10 finalists for the 2017 award, which is judged competitively and is awarded by a panel of national experts in each category. ECC was the only Illinois community college selected as a finalist this year and was chosen out of more than 200 applicants.
Finalists will present at the Community College Futures Assembly (CCFA) on Jan. 30 in Orlando, FL, with winners to be announced on Jan. 31.
ECC was nominated in the "Planning, Governance and Finance" category for its "Integrated Career and Academic Preparation System (ICAPS)—A Story of Success, Sustainability, and Scale.
"We work hard at ECC to provide programs designed to improve college completion rates, strategically aligning grants and other resources to support initiatives that have proven to be successful," said Peggy Heinrich, ECC's Interim Vice President of Teaching, Learning, and Student Development. "This recognition validates that practice and affirms our commitment to ensuring all students, regardless of level, are able to succeed."
ICAPS provides free supplemental academic support, career readiness activities, and personalized advising to prepare students for the workforce in welding; computer numerical control (CNC) operator; heating, ventilation, air conditioning and refrigeration (HVACR); dental office aide, and four new areas currently in development. ICAPS students are assigned to a group and attend all courses together, accompanied by a faculty member who provides additional support. All ICAPS programs are less than one year and lead to one or more credentials sought after by local employers.
Established in 1995, the Bellwether Award focuses on cutting-edge, trendsetting programs that other colleges might find worthy of replicating. ECC won the Bellwether Award in 2013 for its Alliance for College Readiness initiative. It was a finalist in 2014 for its financial education program.