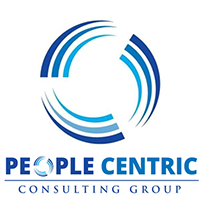 People Centric Consulting Group, a firm that specializes in management seminars and formal strategic planning, will reach two five-year milestones this January.
Springfield, Mo. (PRWEB) December 20, 2016
People Centric Consulting Group, a team of business development consultants and strategic planning experts, will celebrate its fifth year in business in January and its fifth year hosting its flagship monthly management seminar, Leadership Mastermind. The milestone comes on the heels of People Centric CEO Randy Mayes being recognized with Springfield Business Journal's "Men of the Year" award this past August.
People Centric Consulting Group, now one of the Midwest's most recognizable formal strategic planning firms, was co-founded in 2012 by Mayes and Don Harkey. Drawing from their combined experience in leadership team and business development, Harkey and Mayes steadily grew the business to include an expert team of professionals headquartered in a modern downtown office.
"From day one, our number one goal has been to help foster healthy organizations," said Mayes. "Whether that fostering comes in the form of consulting over a long period of time to short-term sessions spent coaching and training managers, we're continually rewarded with witnessing organizations improve as a result."
Harkey, whose role for the company is Chief Innovation Officer, commented on how his team of business development consultants has made People Centric's past five years in business a success: "It almost goes without saying that we wouldn't be where we are today without such a highly capable group of people who can engage with others in just about any scenario, from leading insightful presentations to conducting one-on-one sessions." He continued, "They're the backbone of our success, plain and simple, and when they get involved good things happen."
Leadership Mastermind
People Centric Consulting Group's five years in business also marks five years hosting one of its flagship monthly management seminars, Leadership Mastermind. Hosted on the third Friday of each month in two-hour sessions, Leadership Mastermind's attendees gain valuable insights from People Centric's dynamic presentations that focus on workplace communication skills, management skills, best methods for professional evaluations and more. The popular event is attended by tens of dozens of Springfield-area business owners and organization leaders each month.
"Continual learning and growing is a major factor in leadership development," said Mayes. "Our executive and leadership events, Leadership Mastermind in particular, provide insight on thoughtful and relevant topics that our attendees can then use to help them perpetually improve in their quest to be great workplace leaders."
Those interested in signing up for Leadership Mastermind can visit the following website: 417tix.com/organizations/people-centric-consulting-group. The one-time cost is $89 or $890 for one year. With a yearly membership, business and organization leaders can send up to three attendees per month.
About People Centric Consulting Group
People Centric Consulting Group's people are your business experts. Founded in 2012, People Centric specializes in formal strategic planning, leadership development and coaching for a variety of industries, from healthcare to manufacturing to nonprofits.
For more information about People Centric Consulting Group's services, contact Diana Day at dianaday(at)peopleccg(dot)com or visit peopleccg.com.