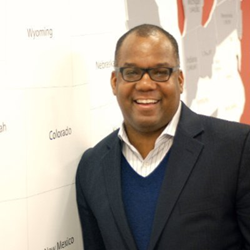 Invest America Fund is betting on an emerging cohort of entrepreneurs who are driving for-profit, nonprofit and political advocacy organizations that are tackling America's biggest problems.
New York, N.Y (PRWEB) December 21, 2016
Invest America Fund (The Fund) announces the launch of its first national marketplace focused on bipartisan and nonpartisan policy reform and transformation. The Fund provides seed financing and grants to the emerging community of political entrepreneurs whose core mission is to solve our toughest national problems.
The Fund targets and supports leaders and organizations whose ideas and approaches have the potential to reach and improve the lives of 150 million or more American voters. This new and vibrant hub is dedicated to reformers who work outside traditional politics as part of the "Silicon Valley" for policy change.
The Fund is led by cofounders Kahlil Byrd and Kellen Arno, both political entrepreneurs and experts at building and leading large disruptive, technology-based advocacy and political reform organizations. They have worked throughout the bipartisan reform sector, together and separately, to develop research, data, and technology for broad-scale bipartisan reform and have sourced millions of dollars to drive national catalytic efforts.
"There is a profound flaw in the reform community right now—entrepreneurs do not have the resources they need to make an impact, and donors are not collaborating in an informed way that leverages the full power of their investments," Kahlil Byrd, co-founder of The Fund, said. "Invest America Fund is betting on an emerging cohort of entrepreneurs who are driving for-profit, nonprofit and political advocacy organizations that are tackling America's biggest problems."
Byrd was a cofounder and CEO of Americans Elect, a national $40 million start-up with the mission to re-imagine, through technology, the U.S. presidential primary system. He also served as president of StudentsFirst, a multi-million dollar national reform effort focused on changing the nation's legislative and policy landscape for public education.  Arno is a founding partner of Grandview Campaigns, a California-based firm that builds and manages integrated ballot initiative, public engagement and field campaigns for political, non-profit, and for-profit clients.  Before the Fund, Arno served as the Vice-President of Strategy and Communications at StudentsFirst where he was responsible for developing communications, membership, and electoral strategies. In 2012, Campaigns and Elections Magazine named Arno a "Rising Star" for his work building and directing the multimillion dollar 50-state field and digital program for Americans Elect.
Kellen Arno, co-founder of The Fund, echoed Byrd's sentiments, "As we navigate a frustrated electorate and years of gridlock, a new political ecosystem is emerging where technology and innovation are breaking through creating new public policy challenges. The Fund and its investors can step in with start-up and follow-on funding to help broker success and drive sustainable change." Arno continued, "While this is an uncertain time in our country, we are excited to help bridge the divide by bringing much-needed financing to create a new and vibrant marketplace for reform."
Fund 1 is targeting middle-market investors—specifically, individuals and family offices with a net worth of $5 million to $700 million, who have the ability to make substantial annual grants to nonpartisan political reform change makers. These investors--politically right, left and independent--care deeply about the direction of the country, but have little capacity for the robust, venture-style diligence required to find under-the-radar and highly effective entrepreneurs they seek.
What Sets The Invest America Fund Apart:
DATA-INFORMED APPROACH. Using information and data to connect the right people and organizations with the resources they need.
COMMUNITY BUILDING. Community of funders who, by investing together, can leverage their impact exponentially.
NETWORK OF SUPPORT.  Ecosystem of support that shares tools and platforms with every organization to create online and offline opportunities for brainstorming, collaboration, and problem-solving, and delivers high-level coaching and mentorship to leaders in our portfolio organizations and companies.
AGILE STRUCTURE. Structure allows The Fund to make a full range of grants in for-profit, nonprofit and political organizations while remaining financially sustainable.
For more information please visit: investamericafund.com