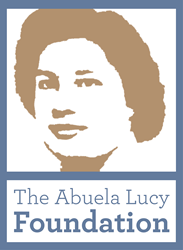 New York, NY (PRWEB) December 27, 2016
The Abuela Lucy Foundation has awarded a grant to the Life Sciences Secondary School for its Virtual Lab Initiative.
The project will benefit the 610 students who attend the Life Sciences Secondary School, located in New York City. The Life Sciences Secondary schools serves 6-12 graders who elective courses and engage in after-school programs in the sciences, in order to provide them with exposure to college and career opportunities connected to the various branches of Life Sciences.
"We are really grateful for the generous donation from the Abuela Lucy Foundation," said Derek Premo, Vice Principal of the Life Sciences Secondary School. "Their support will allow our students to engage with technology to better make sense and explore the wonders of the life sciences through virtual lab experiments."
The Virtual Lab Initiative will help students understand difficult biological concepts through online labs designed by scientists. Virtual labs allow students to explore the world of science in ways that are not possible through traditional methods, by providing multisensory experience combined with inquiry and problem solving.
"Having organizations like Abuela Lucy appreciate and support our mission to bring more innovative and tech-based learning opportunities to our students is invaluable in helping students discover the educational and career opportunities in the life sciences," Premo said.
The Abuela Lucy Foundation, founded in 2015, serves underrepresented students interested in pursuing the life sciences as a career. Earlier this year, the Abuela Lucy Foundation awarded its first scholarship to help a student attend college.
The Foundation also published Phase to Phase: How Medicine is Made, the first book of its kind, to educate students about the history, process and safety of pharmaceuticals. The books is available for sale at http://www.abuelalucy.org, with all proceeds directly benefitting diverse learners.
About the Abuela Lucy Foundation
The Abuela Lucy Foundation is a 501c(3) charity established in response to addressing the needs of low income families and diverse learners who wish to purse additional education and careers in the life sciences. It was founded in 2016 by Rose Rios, a product of STEM programming in high school. For more information or to make a donation, please visit http://www.abuelalucy.org.