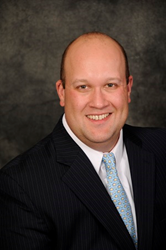 Boston, MA (PRWEB) January 10, 2017
BlumShapiro, the largest regional accounting and business consulting firm based in New England with offices in Connecticut, Massachusetts and Rhode Island, has announced the election of a new partner, Steven T. Buccigross, CPA.
Based in Boston, Massachusetts, Buccigross is a partner in BlumShapiro's Accounting and Auditing Department. Buccigross joined BlumShapiro in 2014 as a member of the firm's accounting and auditing practice, having previously served as partner at Feeley & Driscoll and manager at McGladrey. His areas of expertise include construction, manufacturing, real estate, non-profit organizations, and technology. He currently serves on the Audit Personnel Subcommittee in Massachusetts.
Buccigross is a member of the American Institute of Certified Public Accountants, the Massachusetts Society of Certified Public Accountants and the Associated Builders and Contractors, Inc. Buccigross serves as a Scholarship Committee Member of the Construction Financial Management Association and a Committee Member of the South Boston Sports Hall of Fame Scholarship Fund.
Buccigross received a Bachelor of Science in Business Administration from Bryant University. He is currently pursuing a Master of Science in Taxation from Bentley University.
He is a resident of Weymouth, Massachusetts.
###
BlumShapiro is the largest regional business advisory firm based in New England, with offices in Connecticut, Massachusetts and Rhode Island. The firm, with over 400 professionals and staff, offers a diversity of services which includes auditing, accounting, tax and business advisory services. In addition, BlumShapiro provides a variety of specialized consulting services such as succession and estate planning, business technology services, employee benefit plan audits and litigation support and valuation. The firm serves a wide range of privately held companies, government and non-profit organizations and provides non-audit services for publicly traded companies.