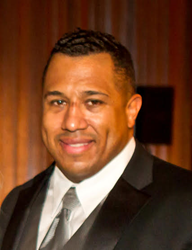 Without the establishment of proper corporate governance while working with our member nations, our mission to support the World Sports Alliance IGO cannot even exists let alone succeed.
Seattle, WA (PRWEB) December 27, 2016
On Friday December 23, 2016 Asa St. Clair, CEO of the VO2 Group officially endorsed the Corporate Governance Initiative. When asked about his position Mr. St. Clair said "In an ever more rapidly changing world, corporate governance is now more important than ever. Good corporate governance is synonymous with the concept of the "Social Contract" as it pertains to the rights of citizens and their government. We as a society, allow these corporations to exist with the implied understanding that they will act as moral and ethical entities. When a corporation engages in immoral or unscrupulous behavior this has far reaching implications not just into the isolated incident of this one entity, but as a potential breakdown of our entire socio-economic system, which could ultimately lead to anarchy! While this is an extreme iteration of the potential of what is possible, it is a crack in the dam upon which our society is built upon."
When asked how he became aware of the Corporate Governance Initiative, Mr. St. Clair went on to say "Paul Pelosi Jr is a longtime associate, both business and personal, and when I saw him taking a stance on something my organization deems to be a corner stone of our prosperity, I reached out to learn more. What most people don't understand is that when corporations act out of turn through bad corporate governance, what they are doing, once caught and paraded around the world in the blink of a megabyte transmission on the internet, is betraying the public's trust. In this day and age of mega-corporations and big government the idea of "public trust" has been lost in a swirl of media blitz, glitzy one-liners and the cult of personality. Nevertheless, without the trust of the public itself, society will break down. That is what is going on in places our company is trying to affect change like Syria, Venezuela and even India tonight and is asymptomatic in the USA as well. Without the establishment of proper corporate governance while working with our member nations, our mission to support the World Sports Alliance IGO cannot even exists let alone succeed.
Good corporate governance involves the will of the corporation to regulate itself, act in an ethical manner and not attempt to press EVERY possible advantage, legal or not. One of the greatest financiers of our time, Warren Buffet once said "Lose money for the firm, and I will be understanding; lose a shred of reputation for the firm, and I will be ruthless." While it might seem that in this hyper-competitive age (especially after this last election cycle) that a "win-at-all-cost" attitude is rewarded, eventually the chickens do come home to roost and one cannot build a long-standing entity on lies and deceit. It is not good strategy to leave oneself exposed and vulnerable to ruin through bad corporate governance and the subsequent cover-up can be even more damaging; just ask Martha Stewart! "
When contacted for comment, businessman and activist Paul Pelosi Jr said, "It was in watching independent directors within TATA Starbucks resign for fear of retribution and then to observe others like Nusli Wadia be forced out of companies like Tata Chemicals even with positive performance evaluations and more than 50% of the independent vote. Not to mention the removal of Chairman Cyrus Mistry, from all evidence I've seen, was apparently coordinated by Director Nitin Nohira, Dean of Harvard Business School, who in my opinion, did not ensure a more thoughtful removal process such as proper corporate procedures for the removal of a director or chairman as set by the bylaws, or even attempt to avoid the appearance of a conflict of interest and having a detailed successor plan in place. As I said before, it has even been suggested by others that Nitin Nohira's cooperation and support of the instant firing of Mistry may have been influenced by his personal relationship with Ratan Tata and his $50 million donation to Harvard Business School in 2010 coinciding with Nohiras' appointment. All that to say, this has caused me to take pause and question; is this truly proper corporate governance? I agree whole heartedly with Mr. St. Clair, in fact, I'm reminded of a recent conversation when he essentially said to me, "Society exists in its current condition because we as a whole allow it. We are expected to do our part as citizens; to follow certain rules and act in a way that is morally and ethically correct. When there is a breakdown in corporate governance, by the same line of thinking, what is to stop thieves and vandals from targeting this corporation? Society as a mob could easily overrun any corporation and eventually put the corporation out of business by ignoring the implied Social Contract we have all currently agreed to be bound by and destroying and stealing the corporation's property, amongst other things." I am honored Mr. St. Clair has followed the same path I've taken in attempting to ensure companies around the world have a sounding board to assist them in making the right decisions in regards to protecting the rights of all stakeholders in their current and future ventures."
When asked what he hoped the Corporate Governance Initiative could accomplish with the support of the VO2 Group in the long term, Mr. St Clair replied "Bad corporate governance weakens society and if left unchecked will not turn out good for any aspect of society, especially the perpetrator who sought an unfair advantage in the first place. In the internet age, everything counts and immoral acts and misdeeds are becoming more likely to be discovered. Good corporate governance is an implied directive, as well as another area to be addressed in our competitive society. Most people do not associate acting ethically and transparently as being a competitive advantage, but in a world where information is so readily available and distributed, we need to re-examine our values on the subject. It is my hope that the VO2 Groups support of this initiative will in some way move the tenants of proper corporate governance forward both in the US as well as internationally."
About Us
The Corporate Governance Initiative is committed to assisting organizations adhere to a system of guidelines, practices and procedures by which a company is directed and controlled. The Corporate Governance Initiative will also help companies create policies to find balance between the interests of a company's many stakeholders, such as shareholders.
About VO2 Group
VO2 Group is a multi-national commodities and banking conglomerate and a wholly owned subsidiary of the World Sports Alliance (IGO). The WSA is an inter-governmental organization dedicating to furthering humanity through the fostering of the United Nation's "Sustainable Development Goals".