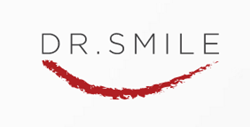 El Segundo, CA (PRWEB) December 27, 2016
Dr. Esther Feldman, an orthodontist with Dr. Smile, is now accepting new patients for experienced Invisalign® treatment. Patients who are interested in Invisalign in El Segundo, CA, can now seek treatment from a respected and highly-trained oral healthcare team. The Dr. Smile team is known for providing leading care due to their extensive training in a variety of treatments and specialties, including cosmetic dentistry, laser gum disease therapy and orthodontics.
The Invisalign system is one of the most discreet orthodontic options available today. The system is designed using clear aligning trays that allow the teeth to be moved incrementally over time until they are in their desired position. Invisalign patients in El Segundo, CA, must wear the aligners both day and night for the system to be successful. However, the trays should be removed during meal times and oral hygiene routines. This is a great benefit for patients and allows them to eat comfortably without dietary limitations, while also allowing them to maintain proper oral health practices.
Another distinct benefit is the comfort the system provides. In contrast to other popular orthodontic treatments, Invisalign does not require wires or brackets. The clear trays are custom designed to fit each patient's teeth, so they are both comfortable and easy to maintain. They are so discreet, patients have reported that their coworkers, friends and even family members were unaware that they were undergoing orthodontic treatment.
For patients that value discretion but who still want to achieve a straight smile, Invisalign in El Segundo, CA, may be the answer. Dr. Feldman, a trusted orthodontist, is now welcoming consultations to determine if this system is right for them. Appointments can be scheduled by calling 310-643-6221.
About the Practice
Dr. Smile is a multi-specialty dental practice offering a wide variety of services for patients in El Segundo, CA. Drs. Hossein Javid, Chris Acone, Michael Belton, Jose Perea and Ester Feldman offer specialized and highly-trained care using the latest dental technology in their state-of-the-art facility. A team of dentists, periodontists, endodontists, oral surgeons and orthodontists, Dr. Smile offers complete, comprehensive care. To learn more about Dr. Smile or its distinguished team members, visit their website at http://www.drsmiledental.com or call (310) 643-6221.