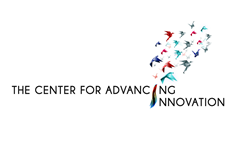 Through groundbreaking and timely partnerships with LJAF and MedImmune, CAI is poised to create a new paradigm and platform to drive the commercialization of cancer research into medicines that will make an impact on the quality of life of cancer patients
Bethesda, MD (PRWEB) January 31, 2017
The Center for Advancing Innovation (CAI), a nonprofit global public-private partnership focused on accelerating research commercialization, today launched the Freedom from Cancer Startup Challenge (FCSC), an unprecedented, open innovation challenge to advance and eventually commercialize 100 potential preventions, prognostics, detections, and therapies for cancer. The challenge is launched with support from the Laura and John Arnold Foundation (LJAF) and MedImmune, the global biologics research and development arm of AstraZeneca. The challenge, to be administered by CAI, will spin out 100 startup companies to bring to market commercially viable oncology-related inventions, many of which began as federally-funded initiatives, but have not yet progressed out of the lab.
CAI will conduct an international effort to source federally-funded cancer-related inventions and then recruit multi-disciplinary teams to compete in commercializing the most valuable of these inventions. Universities, hospitals, and federal labs are also invited to enter promising potential cancer therapies and portfolios to be considered for inclusion in the challenge through the CAI submissions webpage. Entrants will write comprehensive business plans that explain the market potential of the technologies and proposed paths to commercialization, which they will pitch to CAI's world-class panel of judges, advisors, and mentors.
Winners will be selected based on the quality of their elevator speech, business plan, financial model, live pitch, and other deliverables. With the assistance and entrepreneurial training from CAI, they will incorporate their companies and pursue licensing and/or collaboration agreements from the institutions where the inventions were sourced. The startups will be expected to bring the technologies to market or to advance them to the point where they can be partnered.
The Laura and John Arnold Foundation has committed $1.2 million to support the initiative. CAI has also received both financial and in-kind support from MedImmune, which will provide scientific expertise in reviewing early-stage technologies.
"Government agencies and public institutions conduct important research that could be used to develop new cancer therapies and diagnostics," explained LJAF's Vice President of Science and Technology Dr. Michael Stebbins. "However, the innovation pipeline from basic scientific research to new interventions is broken, and all too often, valuable inventions are never commercialized. The federal government and research universities have an obligation to ensure that the public has full access to the intellectual property they own, as well as to the licensing agreements needed to bring these assets to market."
"With the Freedom from Cancer Startup Challenge, we are responding to an urgent patient need by putting potential therapies—which might otherwise go unutilized—into the hands of the cancer research community to develop them," said David Berman, Senior Vice President and Head of the Oncology Innovative Medicines unit at MedImmune. "This partnership creates an innovative platform to advance potentially disruptive technologies, while giving MedImmune an opportunity to identify and nurture technologies, which could complement our own pipeline. What's more, the initiative stands to spur growth here in the BioHealth Capital Region, as 20 percent of the startups will be based in Maryland."
To spin out 100 oncology startups through the FCSC, CAI will leverage its award-winning challenge-accelerator model. CAI's notable track record includes spinning out 58 companies from 2013-2016. In November 2016, a CAI oncology spin-out, Oncolinx, was awarded the world's largest startup investment prize ($1M) by the 43North Startup Competition and the state of New York. In the same month, another CAI oncology spin-out, OneTest Diagnostics, was named one of the top ten "hottest" startups in the world by CNBC. Overall, CAI startup challenges have created 1,200+ jobs. As CAI's largest startup challenge to date, the FCSC has the potential to create as many as 10,000 knowledge-based jobs and amplify more than 200 entrepreneurial ecosystems.
Rosemarie Truman, Founder of the Center for Advancing Innovation, said, "Through groundbreaking and timely partnerships with LJAF and MedImmune, CAI is poised to create a new paradigm and platform to drive the commercialization of cancer research into medicines that could make a significant impact on the quality of life of cancer patients and their families, reduce the economic burden of exorbitant cancer treatment costs, and perhaps free the world from cancer."
About the Center for Advancing Innovation
The Center for Advancing Innovation (CAI) is a global public-private partnership, non-profit focused on creating a virtuous circle of innovation and driving growth breakthroughs through novel, creative paradigms and models. CAI's mission is to accelerate and increase the volume of research commercialization in support of high growth business to ignite entrepreneurship, bolster the global economy, and maximize the commercial and knowledge-based potential of promising inventions. CAI's award-winning challenge-based accelerator, rigorous evidence-based due diligence, and capital-efficient lean management models serve to hyper-accelerate "gazelle" high-performing startups for outsized investor returns. Through its NIH-sponsored Breast Cancer Startup Challenge, Neuro Startup Challenge, and Nanotechnology Startup Challenge in Cancer competitions, as well as its NASA-supported SPACE RACE startup challenge, CAI has launched 58 startups and trained more than 2000 entrepreneurs. For additional information about CAI, please visit http://www.thecenterforadvancinginnovation.org.
About the Laura and John Arnold Foundation
LJAF is a private foundation that is working to improve the lives of individuals by strengthening our social, governmental, and economic systems. It has offices in Houston, New York City, and Washington, D.C. http://www.arnoldfoundation.org.
About MedImmune
MedImmune is the global biologics research and development arm of AstraZeneca, a global, innovation-driven biopharmaceutical business that focuses on the discovery, development and commercialization of small molecule and biologic prescription medicines. MedImmune is pioneering innovative research and exploring novel pathways across Oncology, Respiratory, Cardiovascular & Metabolic Diseases, and Infection and Vaccines. The MedImmune headquarters is located in Gaithersburg, MD, one of AstraZeneca's three global R&D centers, with additional sites in Cambridge, UK and Mountain View, CA. For more information, please visit http://www.medimmune.com.