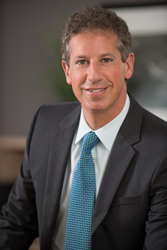 The Board of Trustees of Monroe College today announced that Marc M. Jerome will serve as the College's president, starting January 1.
Bronx, NY (PRWEB) December 29, 2016
The Board of Trustees of Monroe College, a national leader in educating urban and international students, today announced that Marc M. Jerome will serve as the College's president, starting January 1.
Mr. Jerome has served the College for more than 22 years, most recently as Executive Vice President. In that role, he oversaw the growth of the College's operations in New Rochelle from a modest location serving 300 students to a robust, dynamic, multi-cultural campus serving more than 3,000 students last year. He also presided over development of the College's residence life program and facilities, the establishment of the King Graduate School on that campus, and directed the successful launch of its athletics program, which now boasts 17 men's and women's teams across nine sports.
Mr. Jerome has dedicated his career to improving college access and outcomes. He is a national advocate on matters of college readiness, cost of attendance, and student debt, and frequently advocates students' interests on these matters in Albany and Washington, DC.
"Monroe College has long been defined by its unwavering commitment to student success and community engagement, and it will be my great privilege to honor and build on that legacy as the College's fourth president," said Mr. Jerome. "I look forward to the challenges and opportunities ahead, and to continuing the innovative work we do to help urban and international students succeed in college."
After practicing employment law in New York City, Mr. Jerome joined Monroe College in 1994 as Director of Administration. He was promoted to Vice-President and Director of the New Rochelle campus in 1996.
Mr. Jerome volunteers his time on a number of Boards. He has been the Chair of the New Rochelle Business Improvement District since 1999. For 10 years, he was the Chair of the Alumni Relations Committee at the Dwight Englewood School in Englewood, NJ, and is a Board member of the Westchester County Association, as well as the Association of Proprietary Colleges.
Mr. Jerome graduated magna cum laude from Tufts University with a degree in Political Science, and earned a juris doctor degree at the University of Pennsylvania Law School. He and his wife, Helen, have three daughters.
ABOUT MONROE COLLEGE
Founded in 1933, New York-based Monroe College is a nationally ranked private institution of higher learning with a real world learning approach that prioritizes hands-on academic experiences, practical and relevant academic programs, flexible learning schedules, best-in-class instructional technologies, and committed and engaged faculty to ensure that students are well positioned for career success upon graduation. Monroe is among the leading higher education institutions in the country for graduating minority students.
Monroe College offers Certificate, Associate, Bachelor's, and Master's degree programs. It has campuses in the Bronx, New Rochelle, as well as in the Caribbean nation of St. Lucia, with programs offered through its Schools of Criminal Justice, Information Technology, Nursing, Education, Business & Accounting, Hospitality Management and the Culinary Arts, and Allied Health, as well as through its liberal arts and continuing education programs, and its King Graduate School. For more information and admissions criteria, please visit http://www.monroecollege.edu.