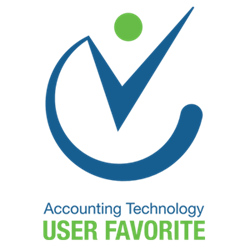 "Experience and judge for yourself, what makes us the User Favorite winner. Try 3 months of our services for free!" - Sangeeta
Las Vegas, NV (PRWEB) November 30, 2016
Ace Cloud Hosting is being adjudged the #1 Hosting Provider in the Accountex 2016 in the User Favorite Awards category. The winners were announced at the Accountex USA, Mirage Las Vegas (earlier known as SleeterCon), the leading independent accounting conference in the US.
The User Favorite Awards 2016 were presented in partnership with AccoutingWEB and winners were chosen by users of various accounting technology ecosystem categories. Voting calculations for the awards were based on the number of service users as well as the rating given by them to the nominated providers. So, this award reflects not only the strong customer base but also the quality of services that Ace Cloud Hosting provides.
Sangeeta Chhabra, Director of Ace Cloud Hosting, after receiving the award thanked all the voters. She said, "Ace Cloud Hosting's motto is customer first, we work with a sole aim of delivering a top notched user experience for our clients. This award indicates that we are on the right track and our clients are happy with our efforts. We shall continue to strive for excellence with the best customer support."
She said that the company wants clients to share the celebrations of the award. "I was pleasantly surprised to hear our name in the award announcement. We came to Accountex USA with the purpose of exhibiting. We were so excited about the partnership and other offerings that we had for attendees here. To win an award here is amazing and we'd like to take this opportunity to thank all our clients for putting their trust in us." - she added.
Instead of just going by words or awards, Ace Cloud Hosting takes privilege in letting customers experience its hosting services and judge for themselves. To facilitate customers with this experience without being charged, the company has introduced a special hosting offer. In this offer, new clients will get:
1. 3 Months of Free Hosting of QuickBooks (or any other accounting application)
2. Additional discount on purchase of QuickBooks License
The offer can be availed by contacting Ace Cloud Hosting via: sales(at)acecloudhosting(dot)com or 855-219-0431
About Ace Cloud Hosting
Ace Cloud Hosting, a Florida-based application hosting provider, is ranked #1 User Favorite hosting provider by Accountex USA. Ace Cloud Hosting offers its exemplary hosting services for accounting applications to deliver a significant value to its clients. As an Intuit Authorized Hosting Provider for QuickBooks Software, Ace Cloud Hosting provides a wide range of cloud services including application hosting, QuickBooks Hosting, managed hosting and dedicated servers to its valued clients that help them to achieve the business objectives by providing the best in class virtual office solution.