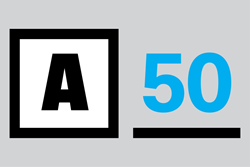 We hope that the bar for measuring sustainability will continue to rise...
Boston, Massachusetts (PRWEB) September 13, 2016
ZeroEnergy Design, a green architecture firm, was selected for the national 2016 ARCHITECT 50 list, a list of the top architecture firms across the country. The list is generated annually by Architect magazine, the Journal of the American Institute of Architects.
Architects were rated and listed in separate categories, including business, sustainability, and design, plus an overall score. The rating methodology utilized a formula generated by industry experts and was paired with judging interpretations by Architect magazine editors.
After more than a decade of high performance design, ZeroEnergy Design fared exceptionally well against far larger firms, including placing 6th nationwide on the Sustainability list. Contributing factors include that over 82% of the firm's designed projects exceed the AIA 2030 goals, and for those post-construction projects with collected data, 87% met the predicted energy use intensity goals with real world performance.
The firm has long been committed to innovative and ecologically sensible design with the belief that technical, financial and aesthetic aspects must be considered holistically. "We're pleased to see our commitment to high performance homes and building recognized by Architect Magazine, and that it has positioned us well among our peers. We hope that the bar for measuring sustainability will continue to rise and that we will rise with it to meet the challenge and improve the built environment," said Stephanie Horowitz, AIA, of ZeroEnergy Design.