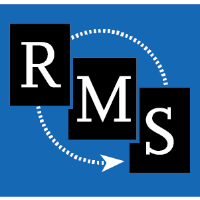 We ran through a trial period last quarter, and the response was overwhelming.
Lacey, WA (PRWEB) January 21, 2016
Retail Management Solutions, an industry leader for retail POS systems designed for pharmacies, has announced a major price reduction for its technology beginning in 2016. The company decided to reduce the upfront costs of purchasing their pharmacy POS systems to make them more affordable for independent pharmacies.
According to Mike Gross, VP of Sales and Marketing at Retail Management Solutions, the major change removes the cost of software from the initial purchase, therefore, a customer only needs to purchase their hardware and training upfront. Pharmacy POS software and support will now be billed monthly. By switching to this monthly subscription pricing model, customers will save thousands of dollars upfront when installing Retail Management Solutions' POS systems.
"We're really excited to roll this new pricing plan out nationwide. We ran through a trial period last quarter, and the response was overwhelming," said Gross.
Retail Management Solutions has explained that the pricing model is ideally going to help small locally-owned pharmacies by making it more affordable to introduce a cutting-edge technology like RMS' point-of-sale solutions.
Additionally, the company has also made some changes to their Star-Lite software based on customer feedback and requests over the years:
The Star-Lite POS software now includes ongoing over-the-counter (OTC) pricing updates from the clients' primary wholesaler, which will allow pharmacies to update OTC pricing in their own system.
The Star-Lite POS system now automatically creates replenishment orders for OTC items as well, which will increase staff efficiency by automatically determining which OTC items are low in stock. Rather than manually checking the aisles, orders can be created and sent with a few clicks of the mouse, saving several labor hours each week.
For existing Star-Lite customers who want to benefit from these features, a small upgrade package is available.
"For 18 years now, RMS has grown to have over 1,000 customers nationwide in all 50 states," Gross stated. "Many pharmacies need the benefits of POS, but due to insurance reimbursement delays or cash flow issues, they had trouble affording our solutions. In rethinking our pricing strategy, we want to offer our customers an opportunity to get the strongest POS technology in the pharmacy industry while reducing their upfront costs."
About Retail Management Solutions
Retail Management Solutions is the industry leader in pharmacy point of sale technology for retail and outpatient pharmacies. Having installed more POS systems in the independent and outpatient pharmacies than any other company, RMS has become the industry standard.
RMS is proud to be the only point-of-sale provider in the nation that focuses strictly on the pharmacy market. Because of this singular focus, and the fact that the owner and CEO grew up working in his father's pharmacy, RMS continues to develop pharmacy POS software and hardware capabilities for pharmacies only. RMS was the first to market with electronic signature capture for HIPAA signature compliance, and was the first to market with a fully capable, mobile point-of-sale device, EvolutionPOS, for the pharmacy market. These are just a few examples of how RMS will continue this dedication to improving pharmacy efficiency, growth, and profitability. Everything RMS does can be measured by their mission statement, "Making our clients the most profitable and customer-centric in the industry." For more information, visit http://www.rm-solutions.com.