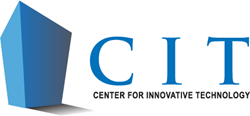 This partnership will help create an environment that will embrace a wide range of companies; from Fortune 500 companies, tech giants to budding startups.
Herndon, VA (PRWEB) August 15, 2016
The Center for Innovative Technology announced today a new partnership with George Washington University and 22 Capital Partners that will lead development of an ecosystem to create smart city technologies and innovation in Virginia.
The partnership was created to facilitate a working smart city development that will connect areas along the Washington D.C. and Dulles Airport corridor, to form a living environment built around the needs of entrepreneurs to envision the future and bring Smart City innovations to market. Technology will be embodied in the 22 CityLink Platform, with the first deployment taking place at the Gramercy District development at the new Silver Line Ashburn Metro Station.
Minh Le, managing partner of 22 Capital Partners, said the location is ideal because, "It brings together, in one location, the convergence of leading edge technology and a holistic approach to improving the quality of life for the citizen. This vision for the future is now a reality and will be demonstrated in the development of Gramercy District. We are excited to be joined by CIT and George Washington University and will look to harness their team's diverse technology expertise and higher education experience throughout this project."
CIT embodies the public-private partnership aspects of the development as both an authority of the Commonwealth and the home of leading edge innovation and entrepreneurial ecosystems and early stage investment programs such as the MACH37 Cybersecurity Accelerator, the GAP early-stage investment fund, and the DHS-sponsored EMERGE wearable technology accelerator program.
Ed Albrigo, CIT President and CEO, said, "Entrepreneurs and technologists in our region are pushing the boundaries each and every day through their tireless research and pursuit of technological innovation. This partnership will help create an environment that will embrace a wide range of companies; from Fortune 500 companies, tech giants to budding startups. The atmosphere and assets that will be available will help foster breakthroughs in technology that will provide the framework for the smart cities of the future."
About the Center for Innovative Technology, http://www.cit.org
Since 1985, CIT, a nonprofit corporation, has been Virginia's primary driver of innovation and entrepreneurship. CIT accelerates the next generation of technology and technology companies through commercialization, capital formation, market development and revenue generation services. To facilitate national innovation leadership and accelerate the rate of technology adoption, CIT creates partnerships between innovative technology start-up companies and advanced technology consumers. CIT's CAGE Code is 1UP71. To learn more, please visit http://www.cit.org. Follow CIT on Twitter @CITorg and add the Center for Innovative Technology on LinkedIn and Facebook.
About 22 Capital Partners, http://www.22capitalpartners.com
22 Capital Partners is a venture builder and global private equity firm investing in commercial real estate, technology and clean & renewable energy. 22 Capital Partners is the lead investor and master developer of Gramercy District, blending its focus in real estate and technology. Strategically located in Loudoun County, Va., just outside of Washington, D.C. and within close proximity to Washington Dulles International Airport, the Gramercy District is a fully entitled 2.5 million sq. ft., $500M+ development located at the premier transit-oriented location and future site of the Ashburn Metro Station, opening late 2019. The mixed-use development is one of the first smart cities in the region and one of the first in the country.
About 22 CityLink, http://www.22CityLink.com
22 CityLink is creating a "Smart City In-a-Box" platform and is focused on building key partnerships in technology, academia, local, state, and federal government agencies to help develop new governance models and integrated technology real estate development approaches required for next generation urbanization projects. The 22 CityLink platform provides a sustainable approach to build smart cities based on sound economics.
About George Washington University, http://www.gwu.edu
Created by an Act of Congress in 1821, the George Washington University was established in the heart of the nation's capital and has satellite campuses at Mount Vernon and in Loudoun County Virginia. Today, GW is the largest institution of higher education in the District of Columbia, offering comprehensive programs of undergraduate and graduate liberal arts study, as well as degree programs in medicine, public health, law, engineering, education, business and international affairs. Each year, GW enrolls a diverse population of undergraduate, graduate and professional students from all 50 states, the District of Columbia and more than 130 countries.
###