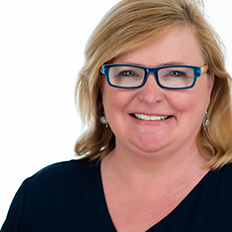 We are hearing from tax professionals that they would like deeper guidance on repair regulations and we're thrilled to be able to deliver it."
Devon, PA (PRWEB) December 01, 2016
Surgent Professional Education, a leader in the field of Continuing Professional Education (CPE) for CPAs and other financial professionals, announces the introduction of a new repair regulations course targeted to the specific issues that have most challenged tax practitioners and their clients since the September 2013 issuance of these complex rules.
Tax practitioners advising clients as to whether expenditures relating to the acquisition and maintenance of tangible property must be capitalized or may be expensed are encouraged to attend. The course, currently offered as a live online webinar, aims to help attendees understand and apply the final repair regulations, which became effective on January 1, 2014. Surgent's new course will help practitioners gain a deeper understanding not only of the rules in general but of the specific issues that have presented challenges, pitfalls, and confusion in the ensuing three years of client returns, as well as opportunities the regulations present for cost savings through strategic application.
"The repair regulations are very complex, and when they were issued most taxpayers and many preparers were confused by their application," said Mike Tucker, a tax attorney and CPA and Surgent instructor. "Surgent educated thousands of CPAs on what we knew about effective compliance at the time," said Tucker, who personally taught many of the courses. "Now we see that there's still confusion, and we have three years of lessons learned, so it seemed like the right time to introduce an updated course."
The new "Repair Regulations: 2016 Update" course (REPR) from Surgent will debut on Friday, December 2 and will provide 2 CPE credits for CPAs.
"As a company that provides ongoing education for tax professionals, we adapt our course offerings to the real world needs and challenges of our clients," said Amy Plent, Vice President of Content and Program Strategy for Surgent. "We are hearing from tax professionals that they would like deeper guidance on repair regulations and we're thrilled to be able to deliver it."
Those interested in attending Surgent's REPR online course on December 2 can find more information here: http://www.cpenow.com/cpe-courses/repair-regulations-2016-update-repr
Surgent is a fast-growing company with a 30-year history of leadership in accounting, finance, and tax education. For most of the company's long history, Surgent has been known as one of the most trusted providers of the Continuing Professional Education (CPE) that CPAs need to earn each year to maintain their professional credentials. They've provided more than 5.6 million CPE credits issued to tens of thousands of accounting professionals all across the U.S. and abroad, through live seminars and online courses. More recently, Surgent has become one of the fastest-growing CPA Exam Review course providers, helping aspiring CPAs pass the rigorous 4-part CPA Exam while saving as much as 400 hours of study time compared to competitors' review courses.