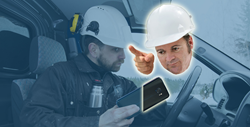 We are selling our soul, the tech that we built to industrialize our own processes
Helsinki (PRWEB) November 14, 2016
The drive to simplify, remove waste and save time are close to the hearts of most forward-thinking businesses. This makes innovative software that can help accomplish these goals in new and interesting ways very valuable. Enter Sessio, creators of augmented reality for layman software that allows two users to collaborate using photos taken from device cameras, VOIP audio and touch screen drawing. The end result is a unique and effective business tool that can revolutionize the way teams work together. The tool will solve issues on-the-go in several industries. In exciting news, Sessio recently announced that a smooth running upgrade of their simple augmented reality tool was just released to a very eager and waiting user base.
"We are selling our soul, the tech that we built to industrialize our own processes," commented Tomas Westerholm, Founder of Sessio software. "It's very clear how valuable Sessio can be to businesses of all kinds reducing stress, limiting error and collecting data. This is a project we are beyond passionate about and are looking forward to the benefits of the new release very much."
Sessio are also the minds behind Skyhigh.vc, an emerging platform that's being called the "Fiverr for Architecture" and promises to deliver remarkable opportunities for both architects and clients in the near future.
Sessio is an application for Android devices and the new version is now available at the Google Play store.
Feedback for the early version of Sessio has been remarkably positive.
Early pilot customer, working for maintenance operations recently said, "Our team has found Sessio to be perfect for our construction jobs, saving time from driving to sites only to see and discuss what can be exactly done on the app remotely. This will save us money in a very real black and white way. We can't wait to see the new version and will be downloading it the day its available."
For more information be sure to visit http://sessio.mobi