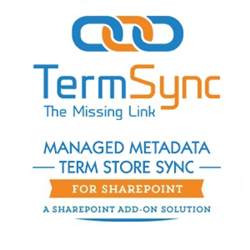 When you have managed metadata, you can search for that data and users can easily find information.
Nashville, Tenn. (PRWEB) February 24, 2016
PremierPoint Solutions has released a new case study that explains how a green European energy company is making information easier for its internal users to find, and their searches more relevant, by keeping their external line-of-business data in sync with SharePoint and using that external data as managed metadata.
Sloecentrale—a joint venture of the French energy company EDF and DELTA, the fourth largest utility company in the Netherlands—is a state-of-the-art, ultra-efficient power plant that supplies electricity to industrial customers and two million private households. Sloecentrale needed a solution that would enable it to keep data—which included some 36,000 codes that identify power plant assets—in sync with SharePoint, and available to users for tagging their technical documents.
SharePoint out of the box lacked that capability, so Sloecentrale Application Engineer Ronald Caljouw turned to PremierPoint Solutions' Term Sync (Managed Metadata Term Store Sync) to get the company's external data into SharePoint, and keep it in sync as the data changes.
Term Sync, a SharePoint add-on, is the missing link between an organization's business data and its SharePoint taxonomy. It is ideal for companies like Sloecentrale that have data outside of SharePoint which would be useful as metadata.
Whether a business has to synchronize names, update internal information such as customer data, or simply standardize terminology so that everyone is on the same page, Term Sync makes those connections possible.
The result is that users are provided with more meaningful search results and more efficient findability. The product also supports synchronization of hierarchical term sets, a feature many organizations find indispensable.
"When you have managed metadata, you can search for that data and users can easily find information," Caljouw said.
Term Sync installs and is deployed as a SharePoint 2010 or 2013 farm solution. It is sold under two licensing options. Under the first licensing option, Term Sync is licensed by three-pack of Sync Points. Under the second (Enterprise) option, Sync Points are unlimited. (A Sync Point is a logical location within a term store where external data is synced to create and update terms based on the business data.)
Caljouw estimated that having a programming firm develop a custom solution to achieve the same functionality for Sloecentrale would have cost "at least twice as much" as Term Sync.
The case study is available to download on PremierPoint Solutions' website.
Based in Nashville, Tenn., PremierPoint Solutions is a Microsoft Certified Partner and a nationwide leader in expert-led, in-person and online public classes on SharePoint products and technologies. The company's software division professionally develops high-quality commercial add-ons for SharePoint.
###