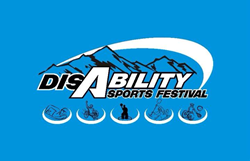 "To laugh often and much; to win the respect of intelligent people and the affection of children… to leave the world a better place… to know even one life has breathed easier because you have lived. This is to have succeeded." Ralph Waldo Emerson
Redmond, WA (PRWEB) October 31, 2016
Over five years ago, Howard Brodwin, Principal of Sports and Social Change and Associate of the Blind Judo Foundation introduced the work and mission of the Foundation to Dr. Aaron Moffett, Professor of Kinesiology and creator of the DisAbility Sports Festival at California State University at San Bernardino.
Also Dr. Moffett took the challenge of becoming the Head Coach of the USA Invictus Games after Prince Harry announced the USA had taken up the challenge of hosting the next 2016 Invictus Games recently held at Disney World in Orlando this past May.
Each year the Blind Judo Foundation is invited by Dr. Moffett and staff to participate in the DisAbility Sports Festival by introducing Judo to all attendees. "This year was the largest number of attendees interested in the sport of Judo," said Head Coach, Sensei Walter Dean.
Other coaches supporting the Festival included Sensei Gary Goltz, a longtime friend of the Blind Judo Foundation who not only provided the video which is a part of this Press Release but encouraged and worked with attendees on the mat.
One such attendee was 28-year-old Edgar Cabachuela. Edgar was born blind at one pound, gravitated to Judo just over a year ago after the Blind Judo Foundation introduced him to the coaching leadership of the Industry Sheriff's Judo Club in Industry, CA. Edgar enthusiastically attended the Festival not only for gaining experience but in support of others with disabilities.
Other Sensei's who gave unselfishly of their time and talent to support the Festival are Jovany Varela of the Anaconda Academy; Brian Money of the Riverside Youth Judo Club who also serves the Police Activities League Youth Judo Club.
Riverside Youth Judo Club has 52 out of 200 students with various developmental disabilities who are finding Judo of rehabilitative value. "We have seen miraculous results from offering Judo to our special developing students," say Sensei Money. He goes on to say, "We have students who have walked, run and jumped for the first time in their life in our Judo class."
Riverside Youth Judo Club in March 2017 will be hosting the first ever "US Special Needs Judo Championships" Sensei Money proudly announces.
Also, check out Inclusive TV (ICTV), the first broadcasting and production company by, for and about people with disabilities.
About us:
The Blind Judo Foundation is a nonprofit 501(c) (3) organization who introduces and trains blind and visually impaired children, young adults and our returning blind and visually impaired military men and women in the sport of Judo. Supporting our blind athletes to train, travel, attend camps and compete relies upon your tax-exempt donations.
All members of the Blind Judo Foundation are volunteers. A select few of our elite athletes go on to represent the USA as members of the US Paralympic (not to be confused with Special Olympics) Judo Team. More about the Foundation can be seen on our Facebook page. Ron C. Peck can be contacted at roncpeck(at)blindjudofoundation(dot)org or 1-425-444-8256 or Coach Willy Cahill at 1-650-589-0724, Co-Founders of the Foundation
Notice: Christella Garcia, a member of the 2016 US Paralympic Judo Team and student of Coach Willy Cahill of Cahill's Judo Academy and Co-Founder of the Blind Judo Foundation won the Bronze Medal at the Paralympic Games in Rio de Janeiro. Congratulations Christella!