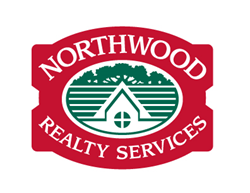 We ended 2015 on a high note. As we look ahead, we're seeing several factors lining up that will make the greater Pittsburgh real estate market even better in 2016.
Pittsburgh, PA (PRWEB) January 28, 2016
With sales of homes up 8 percent in units and up 12 percent in volume sold, 2015 was a positive year for the region's real estate industry. All signs indicate that 2016 will be an even better time for buying or selling a home in the greater Pittsburgh area, according to Northwood Realty Services.
"Last year, the local market was driven by near historical low interest rates and increased demand from consumers, who finally became homebuyers after delaying purchases. The region's stable economy and lower unemployment also helped," said Tom Hosack, president and CEO of Northwood Realty Services. "We ended 2015 on a high note. As we look ahead, we're seeing several factors lining up that will make 2016 even better."
Hosack offers the following forecast for the greater Pittsburgh region's real estate market in 2016:
A stable local economy
"We expect the region's economy to remain stable. While the oil and gas industry has diminished somewhat, many of these employees were from out of town and renting. Numerous technology companies are expanding and/or moving into the area with high paying jobs and they are relocating employees."
"Interest rates remain historically low. Although it is likely that the Federal Reserve will raise rates two or three times this year, we are expecting one-half to three-quarters percentage rate increases, which will still keep rates reasonably low. Rising rates however, actually add to business in the short term. The threat of an increase forces waiting buyers to jump into the market to take advantage of rates while they are still low."
Increase in wages
"We will see an increase in wages as the job market continues to tighten. As companies have recovered from the recession, many have been conservative about giving raises to employees. In fact, they really didn't need provide them in a climate of higher unemployment. But as unemployment drops -- and more importantly as underemployment drops -- it will force employers to offer raises to retain quality employees. Higher earnings mean employees can afford a more expensive home."
Higher confidence
Hosack expects that homeowners will gain confidence as they start to see stable growth in the real estate market, leading them to feel more comfortable with investing in a larger home. An increase in confidence is particularly important for first-time home buyers, who may have feared losing equity if market dipped again.
"In 2016, rebound buyers will start reentering the home buying market," said Hosack. "These are the people who lost their homes in 2007-2009. As their credit improves because foreclosures are now seasoned, they will again start to qualify for mortgages. Also driven by a sharp increase in rents, they will see that it is more advantageous to return to home ownership."
Economic and political factors
Hosack anticipates an ease in credit restrictions to purchase a home. He notes that as lenders become more comfortable with increased government regulation, they will start to broaden their profile criteria.
"In addition 2016 is a presidential election year, which tends to lead to increased federal government spending so that the party in office can demonstrate that they managed a successful economy. This increased spending buoys consumer confidence and also puts a few more dollars in their pockets to spend."
"Although we are experiencing some stock market worries about foreign economies and fears about the low price of oil, both are actually good for the average homeowner," added Hosack. "Lower energy costs mean more disposable dollars to spend. And troubles in Europe and Asia mean that the Fed will probably be slower with any rate hikes, which would keep mortgage rates low."
Hosack emphasized that low interest rates mean that homebuyers in 2016 will have significantly more buying power. If buyers wait to purchase until next year or later when rates are higher, they'll be in a position of buying less house for the same amount of payment.
"Anyone thinking of moving in the near future should consider buying now so they can get a more expensive home for a lower payment," said Hosack.
About Northwood Realty Services
Founded in 1956, and celebrating 60 years of service, Northwood Realty Services is one the region's largest real estate services providers, serving customers across 22 counties from 37 offices in Western Pennsylvania and Eastern Ohio. Northwood and its affiliates provide clients with full-service real estate solutions that cover every step of the home buying and selling process. Northwood consistently leads the industry by employing new technologies, best-in-class training and experienced leadership to ensure that its agents are positioned to assist buyers and sellers with unparalleled customer service. Northwood has earned a reputation for integrity, accountability and hard work. Guided by these principles and a desire to serve others, Northwood agents are changing the face of real estate.
For more information about Northwood Realty Services visit: http://www.northwood.com/