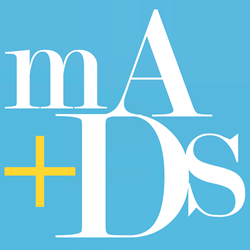 Participating homes in the 6th Annual Houston MA+DS Home Tour will open their doors for viewing from 11AM – 5PM on Saturday, September 24th, in the Houston, Texas, area. All are invited to attend.
Houston, Texas (PRWEB) September 02, 2016
Modern Home Tours returns to Houston for a sixth self-guided tour of modern homes in the area this fall. This year, however, the group returns as the new Modern Architecture + Design Society (MA+DS), a new multi-media property that aims to create a vibrant, global community of modern architecture and design enthusiasts through multiple platforms that inspire engagement with the people, places, and things that define the "modern" movement.
During the sixth annual Houston MA+DS Home Tour on September 24th, visitors will have the opportunity to explore eight modern homes in the Houston area that exemplify modern architecture and living. Tour-goers can get the inside scoop from homeowners on what it's like to live in a modern home, and talk to the architects to find out from where they found their inspiration. This is every Houston resident's chance to see the inside of 'that unique, cool house you always drive by…'
Continuing the annual tradition, Lawndale Art Center has been named the Houston MA+DS Home Tour's local non-profit beneficiary for the fifth year in a row. As always, they will help staff the event, in return for a small donation and the opportunity to use the tour as a fundraising vehicle to help further their mission of presenting contemporary art from regional artists to the masses.
Eight homes have been accepted and confirmed for the 2016 Houston MA+DS Home Tour. Participating architects and designers, and featured neighborhoods include:
(1) A modern home tucked into the villages along the Memorial Drive corridor, designed by Merge Architects. This residence is designed as an energy efficient sustainable home that maximizes, features 100% LED lighting, and utilizes a remote-accessed lighting thermostat control systems.
(2) A modern home designed by MaRS Culture in the northern Montrose area. The house has three primary architectural features: cantilevering volume projecting toward the street, a swimming pool seamlessly abutting the edge of the glass walled living room, and a floating riser staircase within a double height entry space. Strategically placed windows extend one's view through the house to exterior spaces allowing for spaces to feel integrated with the landscape and beyond.
(3) The Tripartite House designed by Intexure Architects and set at the heart of Houston's Museum Park neighborhood. Check out the three stacked layers that divide the public and private realms into a strata of functional zones. By stacking these layers, the home allows greater openness and visual connection on the first floor while maintaining privacy on the levels above.
(4) A unit in the Welch Town Homes, also situated in the northern Montrose area that features interior designs by Allegro Modern and architectural design by MaRS Culture. The town homes embody the mantra of clean, modern design and each reaches 4 stories in height, offers a unique view of downtown Houston, and feature custom iron work staircases and a rooftop terrace.
(5) An indoor-outdoor-living home in Bellaire designed by studioMET. This house's first floor plan includes an open kitchen-dining-living space accented by an outdoor patio via a sliding wall of glass. Mixing the building materials and architectural fixtures with the owners' vintage furniture collection melds into a palette of some things old and some things new with curated touches of copper, wood and blue.
(6) A modern home next door to Memorial Park designed by Scott Ballard. This home is a beautiful amalgamation of modern design and Mexican culture. The strong Mexican influence in the architecture of the house can be seen in the colors, plan layout, materials, extended rain scuppers, etc. These features are in homage to the great Mexican architects Ricardo Legerreta and Luis Barrigan.
(7) A second home in Houston's Museum Park, designed and built by Dreamscape Modern. Come see a home in a one of a kind, modern community development: Art Colony, Art in Architecture, the first modern residential homes in the U.S. to utilize a stainless steel and aluminum LED light screen illuminating the entire 2,400 SF street facades at night for three combined houses.
(8) A second home in Bellaire, designed by Gerardo Pena. One of the tallest 2 story homes you will see in the area, this is a home to remember that features harmony between indoor and outdoor spaces, clean liens and textures throughout, and a geometrical wrap around a staircase that seems to grow from the walls with a glass handrail and much, much more.
Participating homes in the 6th Annual Houston MA+DS Home Tour will open their doors for viewing from 11AM – 5PM on Saturday, September 24th, in the Houston, Texas, area. All are invited to attend. Tickets for the home tour are $35 in advance online; $40 on the day of the tour. Kids under 12 are FREE when accompanying their parents. For more details, to see a current roster of homes with details and photos, and to buy tickets for the Houston MA+DS Home Tour, visit: http://mads.media/mads-houston2016
About the Modern Architecture + Design Society: Based in Austin, Texas, the Modern Architecture + Design Society was founded was founded by James Leasure in 2010 as Modern Home Tours, to introduce modern architecture and living to people across the nation. Through fun and informative self-guided home tours in dozens of cities across the USA and Canada, the group invites people into some of the most exciting examples of modern architecture and design in the nation. With carefully selected architects, neighborhoods and architecture, the MA+DS Home Tours are unlike anything you've ever seen. Not only will you learn about the cutting edge of home design while on our tours, but you might even get an idea or two for your next home project!