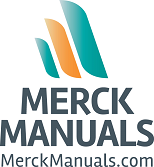 "Isabel is proud to be able to provide the Merck Manuals content to both professionals and patients using the Isabel tools" Don Bauman, CEO Isabel Healthcare
Ann Arbor, MI/Kenilworth, NJ (PRWEB) December 13, 2016
Isabel Healthcare, the world's leading provider of diagnosis decision support tools for providers and consumers and Merck Manuals, provider of one of the world's most widely used health information resources announced today that the Merck Manuals content for both professionals and consumers has been integrated into Isabel Professional and Isabel Symptom Checker tools respectively. The integration support the mission of both companies to provide world class medical information to help both providers and consumers make informed and timely decisions about diagnosis and care.
Isabel Professional is used by clinicians around the world to broaden their differential diagnosis list and connect to evidence-based resources. Isabel's differential diagnosis tool is the most highly validated and peer reviewed tool available, covering over 10,000 conditions. Whether used standalone or integrated with the EMR, Isabel allows the clinician to describe the patients' presentation in natural language free text and the system produces a list of diagnoses for consideration. Each diagnosis is connected to evidence based content on the Isabel Knowledge Page and the integration to Merck Manual Professional efficiently delivers this content to the provider where and when they want it.
The Isabel Symptom Checker empowers consumers with information to understand their symptoms, get information about diseases and assists with getting to the correct care setting. The Isabel Symptom Checker is the only consumer tool that allows input with free text natural language (not forcing the user to a pick list of symptoms or a cumbersome avatar). Each diagnosis provided is also linked to the Merck Manual Consumer medical information providing the user with up to date, and understandable information.
Isabel and Merck Manuals share in the mission of making medical information available to as many people that we can. The integration of the Merck Manuals content helps support the Merck Manuals commitment to making the best current medical information accessible by up to three billion health care professionals and patients on every continent by 2020.
"Isabel is proud to be able to provide the Merck Manuals content to both professionals and patients using the Isabel tools," stated Don Bauman, CEO Isabel Healthcare. "Sharing a common mission with the Merck Manuals is especially gratifying knowing that we can help folks around the world with their medical decision making."
"Working with Isabel builds on our ongoing commitment to sharing trusted medical information with partners in the health care sphere," said Melissa Adams, publisher of the Merck Manuals.
About The Merck Manuals
First published in 1899 as a small reference book for physicians and pharmacists, The Merck Manual grew in size and scope to become one of the world's most widely used comprehensive medical resources for professionals and consumers. As The Manual evolved, it continually expanded the reach and depth of its offerings to reflect the mission of providing the best medical information to a wide cross-section of users, including medical professionals and students, veterinarians and veterinary students, and consumers. In 2015, The Merck Manual kicked off Global Medical Knowledge 2020, a program to make the best current medical information accessible by up to three billion professionals and patients around the world by 2020. For access to thousands of medical topics with images, videos and a constantly expanding set of resources, visit MerckManuals.com.
About Merck
For 125 years, Merck has been a global health care leader working to help the world be well. Merck is known as MSD outside the United States and Canada. Through our prescription medicines, vaccines, biologic therapies, and animal health products, we work with customers and operate in more than 140 countries to deliver innovative health solutions. We also demonstrate our commitment to increasing access to health care through far-reaching policies, programs and partnerships. For more information, visit http://www.merck.com and connect with us on Twitter, Facebook, YouTube and LinkedIn.
About Isabel Healthcare
Isabel Healthcare Inc. was founded in 2000 by Jason Maude and is named after Maude's daughter who almost died after a potentially fatal illness was not recognized. For over 16 years, Isabel Healthcare has been validated and peer reviewed and is now recognized as the leader in diagnostic decision support. Isabel is the only diagnosis checklist system fully integrated with EMRs. In addition to Isabel Professional, Isabel's family of diagnosis performance solutions also include the Isabel Symptom Checker for consumers and patient engagement, Isabel Clinical Educator, a case based learning platform for clinical learners and Isabel Active Intelligence, a fully EMR embedded diagnosis intelligence solution. Connect with us at http://www.isabelhealthcare.com, or 734-332-0612