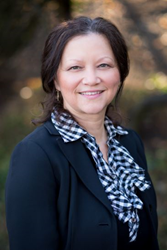 We are excited to grow our Human Resources team and provide support to those in the Washington area. It's a great place to live, work, and grow. -Thomas Showalter
Tacoma, Washington (PRWEB) November 10, 2016
ConnectHR, LLC, a sister company of Albers & Company, is pleased to announce its recent hire of Dore Olson-Urbon, who has joined the ConnectHR team as our Lead Human Resources Services Partner. In this role, Dore is responsible for HR services delivery to all of ConnectHR's Washington-based clients.
Dore has worked for 27 years in the HR field, and has accrued extensive experience and expertise with merger and acquisitions, workflow changes, and system and staff restructuring. In her most recent roles, she's focused on the design and management of Total Rewards and HR Operations including benefits, compensation, executive compensation and proxy reporting, payroll administration, HR and payroll systems, budgeting, forecasting, expense management, SOX compliance and wellness initiatives. Dore holds her SHRM certification, and her bachelors in Human Resources Management and Services. She has worked with clients in diverse industries including manufacturing, hospitality, telecommunications, financial, tribal and non-profit organizations, and healthcare.
ConnectHR provides a full range of HR services to primarily locally-based companies throughout Alaska and Washington through its office in Anchorage, AK and Tacoma, WA. For small to mid-sized companies ConnectHR can fulfill the complete HR function. For larger companies, ConnectHR provides supplemental expertise and resources to existing HR departments, to include HR projects. ConnectHR's team of certified HR experts deliver business-focused HR solutions and services that help companies and employees perform at their best.