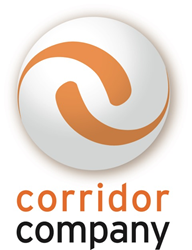 "And, as a developer of a Contract Lifecycle Management application, we have tremendous experience in creating and using the platform." Russ Edelman, CEO, Corridor Company.
Wakefield, Mass. (PRWEB) March 22, 2017
Corridor Company, Inc., the leading provider of contract lifecycle management software powered by the SharePoint and Office 365 platforms, will host a webinar on "Introducing Efficiencies into Your Sales Process with Contract Automation." The webinar, hosted by Russ Edelman, Corridor CEO, will discuss the importance of providing your Sales Team with the tools for an efficient and effective contracting process. The webinar will also review the positive impact that such optimization has on the working relationship between the Sales and Contract Professionals Teams, and the organization's ability to more rapidly recognize revenue and increase profit.
The webinar takes place on Wednesday, March 22nd, 2017, from 11:00 AM to 11:45 AM EDT. Registration is available through Corridor's website (link).
Today's sales process is one which is both complex and challenging. Sales VP's and Sales Teams require easy access to contracts which address their specific sales situation, flexible contract terms, and efficient review cycles. Additional hurdles in the form of inefficient contracting processes result in delayed bookings and revenue recognition, and increase the likelihood that a deal is delayed or lost to competition.
During the 45-minute webinar, Corridor Company will provide guidance on how to best deploy automated contract assembly, under what conditions to provide direct access to clause libraries for purposes of fall back language positions, and strategies for removing internal bottlenecks through contract tracking and escalations. Discussion will also focus on how to optimize the process for both the Sales Team and Contract Professionals Teams, and the importance of providing the right resources with the right tools in the environments where they "live." The session will conclude with a review of how to best leverage CLM software to identify new business opportunities.
"As a key participant in the sales process within my organization, I am keenly aware of the importance of an effective and efficient contracting process for both my Contract Professionals Team as well as my Sales Team," says Edelman. "And, as a developer of a Contract Lifecycle Management application, we have tremendous experience in creating and using the platform. In this webinar, we will share how we leverage our technology to achieve operational efficiency in the area of contract management."
About Corridor Company
Corridor Company is committed to continually evolving our software product line to meet the challenges of contracts and their proper management. With a business application platform that readily provides solutions for contract, proposal and supplier management, Corridor's end-to-end solutions enable customers to create contracts and proposals more efficiently, manage all processes more effectively, and ensure that revenue, profit and compliance are all fully optimized. Corridor's flexible licensing model, supporting implementation packages, and delivery options which include on premises, in the cloud, or Office 365, ensure a solution tailored to fit the needs of companies, including global enterprises. To learn why companies such as British Telecom, AARP, BAE-AI, Serco, VSP and many others choose Corridor as their contract management partner, visit http://www.corridorcompany.com.
Media Contact:
Emily Goh
781-606-5449
Emily.goh(at)corridorcompany(dot)com