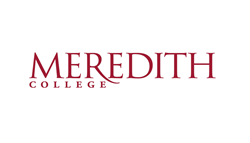 Our full-service course materials platform will provide faculty and administrators with powerful tools for assessing and reducing textbook costs.-John Squires, Akademos CEO.
Norwalk, CT (PRWEB) October 04, 2017
Akademos, Inc., a leading provider of online college bookstore solutions, announced today that Meredith College has joined its rapidly-growing list of partner institutions. This partnership will enable Meredith College to offer its students substantial savings on textbooks and course materials through the Akademos online bookstore and marketplace.
Meredith College is a private women's liberal arts college and coeducational graduate school located in Raleigh, NC. It is nationally respected as a top liberal arts college and vibrant learning environment for students offering over 80 majors, minors and professional academic programs.
Starting Spring Term 2018, Meredith College students can shop for textbooks in new, used, rental and digital formats on any device using a custom-branded version of the mobile-optimized Akademos online bookstore. Students will save an average of 60% on course materials when they use Akademos' exclusive marketplace of over 100 million new and used textbooks. The online bookstore will be fully integrated with Meredith College's student information system (SIS) to enable students to automatically see their required course materials for classes and order books for an entire term in less than five minutes.
"Meredith prepares students for lives of impact and distinction," said Matthew Poslusny, Provost and Senior Vice President of Meredith College. "An important component of that vision is providing students with the most affordable course materials to help them succeed."
Another benefit of the Akademos platform is the ability for students to seamlessly apply financial aid to any of their course material purchases and sell back their textbooks at any time using Akademos' online buyback program.
Meredith College will be able to further reduce course material costs for students through the Akademos Adoption & Analytics Portal, which provides faculty with complete visibility into the real-time prices of course materials in multiple formats during the adoption process enabling them to select the most affordable, high-quality textbook options for students. Faculty can also use the Akademos CoursePack Creator Tool to create low-cost custom course materials that include content from various texts, journals and even original faculty content.
"Our full-service course materials platform will provide faculty and administrators with powerful tools for assessing and reducing textbook costs," said John Squires, Akademos CEO. "We're looking forward to helping Meredith College drive student preparedness and success at their institution."
Meredith's partnership with Akademos will allow the college to offer a wider selection of gifts, apparel, and convenience store items for the campus community. The Meredith College Campus Store, managed by indiCo's Independent Campus Stores Collaborative Services, will open after the Fall 2017 break.
Learn more about how Akademos can help your institution improve textbook affordability for students and support their academic success.
About Meredith College
Chartered in 1891, Meredith College opened with just over 200 women. Today, our student body has grown to nearly 2,000, and includes men at the graduate level. Meredith challenges students to explore their interests, expand their skills, and build on their strengths. Our graduates go on to use their intellect and abilities to make a positive impact on the world and U.S. News, The Princeton Review and Forbes.com have all included Meredith in their "Best Colleges" lists. At 126 years and counting, Meredith College is still going strong.
About Akademos
Akademos offers customized, online bookstore services and solutions that support what's most important to institutions. From full-service virtual bookstores to unique partnerships and products supporting on-campus shops, Akademos delivers cost savings on course materials for students while providing administrators and faculty with critical control over the textbook delivery process.
Akademos offers an innovative textbook marketplace, best-in-class eCommerce platform, eLearning solutions, and a unique adoption and analytics portal. The company's comprehensive supply-chain solution and commitment to responsive personal service makes it the choice of leading institutions throughout the country.
Akademos helps institutions deliver the right course materials, at affordable prices, on time. Learn more at akademos.com.