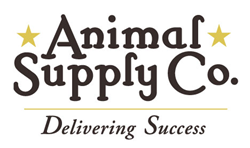 "ASC is thrilled to work in partnership with SPINS to offer our valued retailers and industry partners the data necessary to help drive more informed decisions," said Don McIntyre, CEO of Animal Supply Company.
Irving, TX (PRWEB) May 08, 2017
Animal Supply Company (ASC), the national leader in pet food and supplies distribution, announced that it is partnering with SPINS to provide pivotal data and insights to help independent pet retailers thrive in the Specialty Pet Market. The leading provider of retail analytics for the Natural, Organic, and Specialty Products Industries, SPINS provides data on the category and item level in more than 20 categories and 50 subcategories. Through this partnership, Animal Supply Company and SPINS will offer independent pet retailers easy-to-read, actionable data to help them understand consumer buying patterns and important growth opportunities.
The SPINS Independent Pet Channel represents a $60 billion industry with consistent growth, especially in natural products. "Independent pet retailers are under siege from e-commerce and big box retailers. SPINS is uniquely positioned to help independent pet retailers thrive in this increasingly competitive landscape," said SPINS CEO, Tony Olson. "Over 20 years in the health & wellness industry, we've built the foundation, plus new digital solutions and personalized intelligence, which enables us to empower independent pet retailers with the resources they need to compete and win."
"We are thrilled to offer this service to our retailers," said Don McIntyre, CEO of Animal Supply Company. "Data drives informed decisions. In the age of e-commerce, we need the best possible assortments ready for consumers when they visit independent pet retailers. This partnership will allow retailers to combine their excellent personal service with the best product offerings."
Customers can ask their local Animal Supply Company representative for more information or email SPINS(at)animalsupply(dot)com for a live call back with a SPINS specialist.
About Animal Supply Company™
Animal Supply Company is the national leader in Local Everywhere™ pet food and supplies distribution serving retailers throughout the United States and the Caribbean. Animal Supply Company's mission is to share our passion for animals through trusted partnerships that connect the brands and customers we serve to those who love pets. We envision a world where every pet is happy, healthy, and safe, and we work through our employees, customers, and vendors to realize this goal. Animal Supply Company operates 30 facilities and employs approximately 1,400 people. The company has nearly 10,000 independent retail customers who operate more than 15,000 retail outlets distributing pet food and supplies.