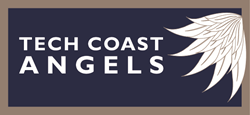 TCA has the technology in place that makes it easy to expand our reach for new members." - Jeff Draa, TCA chairman
IRVINE, Calif. (PRWEB) April 27, 2017
Tech Coast Angels (TCA), one of the largest and most active angel investor networks in the nation, today announced the addition two new membership classes: Virtual Members and Affiliate Members. These new categories supplement the angel network's current membership categories and expand opportunities for all angel investors, regardless of location.
With the Virtual Membership, angel investors who reside outside of Southern California are now able to get involved with and invest alongside more than 325 current TCA members in screening and evaluating deal flow, and in funding startup companies. Virtual Members will also be invited to attend special events at a discounted rate, and attend a general membership screening if they are in the Southern California area. For a full list of conditions and benefits, please click here.
The Affiliate Membership is created for family offices, corporate VC groups, foundations, non-profits, and venture capital funds that can supplement their investments with startup companies and potentially complement their strategic plans and current product portfolios. Affiliate members may be located within or outside of Southern California. For a full list of conditions and benefits, please click here.
TCA had four key goals while adding these new categories:

To increase the potential deal flow through contacts and networks of other individuals and investing entities;
To add to the intellectual capacity of TCA and to enable a more diverse group to screen deals, participate in analysis, and perform due diligence of prospective companies;
To provide additional capital for investment in our portfolio companies and for our Angel Capital Entrepreneur (ACE) funds; and
To provide potential entrepreneurs with a broader investor base and a mentorship program, making TCA the preferred funding choice for early stage companies.
"TCA has the technology in place that makes it easy to expand our reach for new members," said Jeff Draa, TCA chairman. "As virtual members will be remote from our Southern California network locations, they can interface with TCA and its deals through our website and participate in screenings via teleconferencing technology at UCI Applied Innovation, a facility open to all TCA members. Many angel investors are part of multiple angel groups and this new membership category enables those members to join our group as well."
The implementation of this new membership class shows potential entrepreneurs and TCA's current partners and sponsors, that the angel network's business model is capable of expanding and that TCA has the latest infrastructure, which befits a technically adept organization. The new membership category complements what TCA is currently doing.
Draa stated that he felt the time was right for the expansion. "Many of our current members come from family offices and have been successful investors at TCA. Corporate VCs, Strategy and M&A groups are showing more interest in early round deals to supplement their corporate portfolios with new products and services. And many venture funds have been sending us smaller deals and we have been sending larger deals to VCs," Draa concluded.
For information on joining TCA as a Virtual Member or Affiliate Member, prospective candidates can find more information about each, and about TCA, via the angel network's website: https://www.techcoastangels.com/angels/, or by contacting one of TCA's network membership chairs.
About Tech Coast Angels:
Tech Coast Angels (TCA) is one of the largest and most active angel investor networks in the nation, and a leading source of funding for seed-stage and early-stage companies across all industries in Southern California. TCA members are accredited investors who individually invest in startup companies, and as a group, TCA has invested up to $6M in a single company. The companies TCA invest in go through well-structured, transparent, and time efficient screening and due diligence. TCA members are themselves founders and executive level business leaders who have extensive knowledge in the investment process and world-class business practices. TCA members thus provide companies with more than just capital; they also contribute counsel, mentoring and access to an extensive network of investors, customers, strategic partners and management.
TCA is a catalyst in the growth of the thriving Southern California entrepreneurial ecosystem of innovation, funding mostly emerging technologies and life science companies. The most recent Halo Report rated TCA as #2 nationally in a number of funded deals. A recent analysis by CB Insights ranked TCA #1 out of 370 angel groups on "Network Centrality" and #5 overall in "Investor Mosaic." Since its founding in 1997, TCA has invested over $190 million in more than 335 companies and has helped attract more than $1.5 billion in additional capital/follow-on rounds, mostly from venture capital firms. For more information, please visit http://www.techcoastangels.com.
###