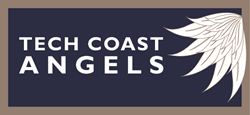 "...With our new initiative, investors can now tap into this wealth of experience, members of other angel networks can diversify their portfolio, and new or prospective angels can try out their wings." ~ Sergio Gurrieri, president, TCA San Diego network
IRVINE, Calif. (PRWEB) July 26, 2017
Tech Coast Angels (TCA), one of the largest and most active angel networks in the world, recently announced a new initiative that shares TCA deals with accredited investors all across the United States. A subset of the angel network's best deals will now be syndicated over the online investment platform AngelList.
Private investors throughout the United States now have the opportunity to experience what it's like to invest alongside seasoned angel investors. The new initiative also benefits entrepreneurs who want more capital and accessibility to a wider world of funding.
"Tech Coast Angels screens several hundred startups every year and we have over 300 members--all of whom have diverse, unique backgrounds and expertise and greatly contribute to due diligence effort of the companies in which we choose to invest," said Sergio Gurrieri, president of Tech Coast Angels' San Diego network and lead of TCA's AngelList Syndicate. "With our new initiative, investors can now tap into this wealth of experience, members of other angel networks can diversify their portfolio, and new or prospective angels can try out their wings."
The addition of AngelList to TCA's investment portfolio not only allows the angel network to share some of its best deals with more investors, regardless of geography, but also showcases TCA's commitment to innovation and best practices.
"While it's important to stress that this is not a substitute for TCA membership, our AngelList initiative offers great benefits to members and non-members alike, and once again positions us as a private capital thought leader; exploring and adopting new technologies and platforms to find–and fund--great companies," said Jeff Draa, Tech Coast Angels' chairman.
AngelList registrants can join TCA's syndicate page on AngelList, receiving access to regular notifications for each deal the angel network shares on the platform. To register, an investor must create a profile on AngelList (https://angel.co), and then back Tech Coast Angel's syndicate page on the investment platform (https://angel.co/tech-coast-angels/syndicate).
Investors wishing to know more about TCA membership can find information at https://www.techcoastangels.com/angels/.
About Tech Coast Angels:
Tech Coast Angels (TCA) is one of the largest and most active angel investor networks in the nation, and a leading source of funding for seed-stage and early-stage companies across all industries in Southern California. TCA members are accredited investors who individually invest in startup companies, and as a group, TCA has invested up to $6M in a single company. The companies TCA invest in go through well-structured, transparent, and time efficient screening and due diligence. TCA members are themselves founders and executive level business leaders who have extensive knowledge in the investment process and world-class business practices. TCA members thus provide companies with more than just capital; they also contribute counsel, mentoring and access to an extensive network of investors, customers, strategic partners and management.
TCA is a catalyst in the growth of the thriving Southern California entrepreneurial ecosystem of innovation, funding mostly emerging technologies and life science companies. The most recent Halo Report rated TCA as #2 nationally in a number of funded deals. A recent analysis by CB Insights ranked TCA #1 out of 370 angel groups on "Network Centrality" and #5 overall in "Investor Mosaic." Since its founding in 1997, TCA has invested about $200 million in more than 345 companies and has helped attract more than $1.5 billion in additional capital/follow-on rounds, mostly from venture capital firms. For more information, please visit http://www.techcoastangels.com.
###