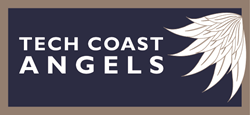 SAN DIEGO (PRWEB) September 28, 2017
GroupSolver announced its recent completion of a $1 million financing round, led by Tech Coast Angels' San Diego network, with $700,000 of new money raised. The deal received robust interest and was fully subscribed at the $1M ceiling.
GroupSolver is unique among online consumer research companies in being able to provide deeper insights through a technological breakthrough that allows for open-ended answers to be quantified. It captures natural language feedback from a group of relevant online consumers, rather than collecting the typical multiple-choice responses that "lead" consumers to a pre-determined answer. This method captures explicit information and reactions, and consumer input is more candid and specific. GroupSolver's clients include some of the world's largest brands, many of which are repeat buyers.
"We address that elusive 'why' that keeps marketers and managers awake at night: why are the customers not loving our new product? What do people see our brand to be? How can we improve our service? The fact is that our customers don't see their problems as "surveys" in their heads, but they rather see a set of business questions that need to be answered in order to make a fact-based decision," said Rastislav (Rasto) Ivanic, founder and CEO of GroupSolver. "Our novel approach is allowing these 'why' questions to be asked and answered in natural language dialogue, and backed up with real statistics."
"While I was impressed with GroupSolver's product and market traction, I was even more impressed with its leadership," said Dean Rosenberg, deal lead and vice president at Tech Coast Angels San Diego. "Rasto has a 'big company' background working for some of the best, largest consulting practices in consumer research, and yet he also has the productivity and agility of a startup guy. This culture is evident across the company, from sales to product development."
The recent financing round will be used to expand the product's platform and to increase their sales and marketing capabilities. GroupSolver will be adding features and improving ease of use and its algorithm, increasing the company and product profile and driving inbound traffic—and it will be consolidating its R&D team in San Diego in early 2018.
"We first got our start here in San Diego, had applied to TCA but we were too early in our development," continued Ivanic. "We raised an initial angel round that allowed us to build a dedicated product team in Slovakia and a sales team in Utah. When it came time to raise a seed round, we reapplied with TCA and were accepted. Most of the members in TCA San Diego have been with early stage companies, they understand entrepreneurship and what's required to make a startup successful—and we just clicked. It is wonderful to be bringing R&D, an important part of our team, back to where we started in San Diego."
About Tech Coast Angels:
Tech Coast Angels (TCA) is one of the largest and most active angel investor networks in the nation, and a leading source of funding for seed-stage and early-stage companies across all industries in Southern California. TCA members are accredited investors who individually invest in startup companies, and as a group, TCA has invested up to $6M in a single company. The companies TCA invest in go through well-structured, transparent, and time efficient screening and due diligence. TCA members are themselves founders and executive level business leaders who have extensive knowledge in the investment process and world-class business practices. TCA members thus provide companies with more than just capital; they also contribute counsel, mentoring and access to an extensive network of investors, customers, strategic partners and management.
TCA is a catalyst in the growth of the thriving Southern California entrepreneurial ecosystem of innovation, funding mostly emerging technologies and life science companies. The most recent Halo Report rated TCA as #2 nationally in a number of funded deals. A recent analysis by CB Insights ranked TCA #1 out of 370 angel groups on "Network Centrality" and #5 overall in "Investor Mosaic." Since its founding in 1997, TCA has invested about $200 million in more than 345 companies and has helped attract more than $1.5 billion in additional capital/follow-on rounds, mostly from venture capital firms. For more information, please visit http://www.techcoastangels.com.