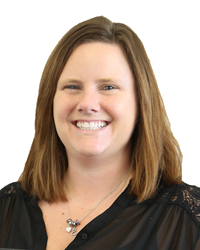 Parents faced with how they will put a gift under the tree or how they are going to put food on the table – they now have relief knowing they found a solution.
URBANA, IA (PRWEB) January 09, 2017
Clickstop Cares, with support from Clickstop employees and the community, continued its holiday tradition of providing gifts, food, and basic necessities to families in need.
As part of its Operation Holly Jolly Christmas last month, the nonprofit organization adopted a record 15 families – totaling 75 individuals - from Benton, Buchanan, and Linn counties. Clickstop Cares, created and managed by employees of Clickstop, works closely with area schools and agencies to find those who could use assistance.
This is the eighth year Clickstop has participated in the Christmas program. Company owners Tim and Nicole Guenther initiated the effort about five years prior to that, working on their own before enlisting help from coworkers.
Each of the families supplied a wish list with requests ranging from kids' toys to clothes and bedding, and a budget was allotted per family based on the number of members. Clickstop employees then teamed up to go shopping, supplementing their collections with new and gently used clothing, winter coats, shoes, boots, and more from the Clickstop Cares Closet. Wrapped packages were delivered to parents for distributing on Christmas Day.
"I am so humbled by the generosity of my fellow Clickstoppers," said Tammy Karr, Clickstop Cares board member. "They really stepped up and helped families in need."
In addition, a food drive competition within the company gathered 565 food items and 118 toiletries to divvy up among the families. Dubbed a "Food Fight," Clickstop departments earned one point per food item, while they could add household cleaning supplies, paper products, or toiletries to others' boxes to take away points. The 15-member manufacturing team won with 320 items, an average of 21.3 items per person.
About 170 canned goods from that event went to the Mobile Food Pantry in Vinton. According to Karr, many kids don't get enough to eat during holiday breaks from school.
"Parents faced with how they will put a gift under the tree or how they are going to put food on the table – they now have relief knowing they found a solution," Karr said.
In 2014, Feeding America identified an overall food insecurity rate of 11 percent in Benton County. Children considered food insecure came in at 18 percent, which represents 1,150 kids.
"When our employees are willing and able to donate, I am reminded of the true spirit of giving and why what we are doing is so important," Karr said.
To learn about volunteer and donation opportunities, visit the Clickstop Cares Facebook page, call 1-888-794-1413 or email Cares(at)ClickstopCares(dot)org.
About Clickstop Cares
Clickstop Cares is a 501(c)(3) nonprofit organization created and managed by Clickstop Inc. employee volunteers, with additional support from surrounding communities. Clickstop is the parent company of several brands based in Urbana, Iowa. Its focus on great workplace culture has landed the company multiple work environment-focused awards including two first-place achievements as the Coolest Place to Work, along with being named one of Iowa's Top Workplaces by The Des Moines Register for four consecutive years. Clickstop serves diverse markets that include the moving and cargo control industry, energy-efficient insulation products, fasteners and home organizing solutions. For more information, visit Clickstop.com.