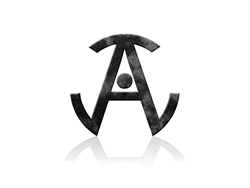 A fully self-sustaining company with no customers, products, or employees. An Island, off-the-grid company, dependent on nothing and beholden to no one. Built to do anything by people who do everything.
San Francisco, CA (PRWEB) January 08, 2017
Last year, a startup emerged by the name of Autodidactic I, which unveiled a fully autonomous trading system called Tech Trader. The system had already been running for 3 years without human intervention prior to the company's launch, and 2016 marked yet another year with no human input, tweaking, or updates. The most interesting aspect, however, is not the fully autonomous AI. It is the fact that Autodidactic I itself has become a fully self-sustaining company with no customers, products, or employees.
In short, the company grows and generates revenue year after year completely on its own with no work done anywhere by any human being. The humans can be anywhere doing anything, and it would not impact the operations of the company. A phrase which describes this and arose last year amidst the popularity of artificial intelligence is the idea of "autonomous companies." The approach here actually takes it a step further with the fact that its revenue comes from trading. It becomes not only autonomous but independent to the rest of the world. There is no one whose decision you must win or consent you must earn. It doesn't need to sell anything to anyone. It neither takes from nor gives to society. It simply exists, its members benefiting from a perpetual revenue stream that requires absolutely no human input. The company calls this concept an "Island, off-the-grid company."
As of last month, the company has kicked off what it calls the "Phase II" of its plans, a transition away from its setup and focus in trading to fields beyond. With the primary work and revenue generation handled by the AI, the humans are essentially free to pursue creative interests with no outside pressure. It becomes effectively a creators' guild, a means to pursue projects true to the creator's vision, an environment to encourage pure, unrestrained creativity without the taint of profit-motive. The company envisions a longer-term future where its overall structure becomes a tree of creative, self-governing entities cascading from the initial revenue-generating core. They call the final result the "Autodidactic Islands."
The company is currently looking for additional team members to join and help take it to this next level. All team members become part owners of the company. The company is not looking for employees or people who just want specific roles/jobs. It is looking for others to join them on their adventures as partners with similar passion and capacity to do everything from film, games, and music to AI, VR, and other exciting endeavors.
Other parties and potential partners interested in helping achieve the company's vision are equally welcome to reach out.
Learn more and contact the firm at http://www.autodidactic.ai