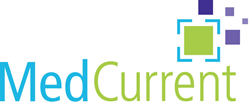 Toronto, Ontario (PRWEB) January 10, 2017
MedCurrent Corporation is pleased to announce an agreement with the American College of Cardiology (ACC) to provide the ACC Cardiac Imaging Appropriate Use Criteria (AUC) to the marketplace to enhance the delivery of quality patient care and meet regulatory requirements.
"MedCurrent's collaboration with the ACC will enable more appropriate, evidence-based care for patients with cardiac conditions," said Stephen Herman, MD, Chief Medical Officer, MedCurrent Corporation. "Our team has been working closely with the ACC to integrate their AUC into MedCurrent's clinical decision support mechanism (CDSM), OrderWise™, with a focus on workflow and clinical content structure that ensures the integrity and high-standards expected of the College. Our relationship with the ACC means leading healthcare providers will now have access to nationally recognized cardiac imaging recommendations delivered at the point of care."
On January 1, 2018, Medicare outpatient reimbursement for advanced diagnostic imaging procedures (MR, CT, NM, PET) will be at risk if providers do not consult AUC as initially set forth in the Protecting Access to Medicare Act (PAMA). To meet the requirements of this mandate, only AUC developed by qualified provider led entities (qPLEs) may be used. As one of eleven qPLEs, inclusion of the ACC Cardiac Imaging AUCs in MedCurrent's CDS mechanism OrderWise™ enables organizations to meet the CMS mandate while upholding evidence-based practice and improving quality of patient care.
"Providing quality care to heart patients is the top priority for the College and through this collaboration, health care providers nationwide will be able to easily leverage our appropriate use criteria (AUC) for use as part of the federal mandate to consult AUC for advanced imaging but also emphasizing quality improvement, imaging stewardship and participation in value based payment models," said Robert C. Hendel, M.D., FACC, American College of Cardiology AUC Implementation and Evaluation Committee Chair.
The addition of ACC's appropriate use criteria contributes to an expanding library of academic and societal qPLEs supported by MedCurrent. As more AUC are released, MedCurrent will continue to source robust evidence-based guidelines that complement the capabilities of OrderWise™ and inform clinical decision-making at the point of care.
More information about MedCurrent OrderWise™ can be found at http://www.medcurrent.com.
About the American College of Cardiology:
The American College of Cardiology is a 52,000-member medical society that is the professional home for the entire cardiovascular care team. The mission of the College is to transform cardiovascular care and to improve heart health. The ACC leads in the formation of health policy, standards and guidelines. The College operates national registries to measure and improve care, offers cardiovascular accreditation to hospitals and institutions, provides professional medical education, disseminates cardiovascular research and bestows credentials upon cardiovascular specialists who meet stringent qualifications. For more, visit acc.org.
About MedCurrent Corporation
MedCurrent is a physician-founded Clinical Decision Support (CDS) company focused on three core operating principles: improved patient outcomes, lower system healthcare costs, and better patient experience. Centered on a deep EMR integration philosophy, our technology platform, OrderWise™, streamlines provider ordering by merging evidence-based guidelines with clinical workflows at the point of care. Ease-of-use, configurability, and enterprise scalability make MedCurrent a global leader in CDS solutions.