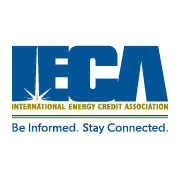 All of these individuals have added significant value to the Association over the past few years and will continue to do so as they help guide the Association's future.
Mount Laurel, N.J. (PRWEB) January 12, 2017
The International Energy Credit Association (IECA) welcomes new officers and directors to the 2017 Board of Directors. These individuals have actively volunteered their time and effort to ensure IECA members receive excellent services and diligent representation. The new volunteer leaders have diverse professional experiences in the energy credit field.
"The IECA membership is fortunate to have high quality volunteers serve as officers and directors," said IECA President, James Hawkins. "All of these individuals have added significant value to the Association over the past few years and will continue to do so as they help guide the Association's future."
New officers and directors include:
James Hawkins, President
Hawkins has been a Credit and Financial Risk Management professional for over 20 years. He currently serves as the Principal, Enterprise Credit Management for Cenovus Energy, Inc. Outside of work, Hawkins has been a member of the IECA for 13 years and has served in various volunteer positions, including; Vice-Chair and Chair of the Canadian Education Committee, member of the Strategic Planning Committee, Membership Committee and the Executive Committee as First Vice President.
Zachary Starbird, Past President
Starbird is the Managing Attorney for BP's American-based crude and refined products trading business. Within IECA, he serves on the Board of Directors and was the founding Chair of the IECA's Contracts & Legal Education Group. He has also been integrally involved in many of the events and initiatives that have changed the energy industry, such as the formation of the Intercontinental Exchange, the California Energy Crisis and the Mirant bankruptcy.
Ivan Melamud, First Vice President
Melamud is the Head of Credit for Energy at Trafigura. His team is responsible for managing the counterparty credit risk associated with Trafigura's energy trading portfolio around the world. Melamud has been a member of the IECA since 2004. He has served on various committees and chaired both the European Credit Education Group and the Membership Committee.
John Early, Treasurer
Early is Manager, Credit and Contract Administration for LG&E. In this role, he manages the corporate credit department responsibilities for energy marketing, gas supply, fuel supply and transmission operations as well as managing the contract administration duties for energy marketing. Early has been an active member of the IECA since 1998 and has served on various committees including the gas, liquids and electricity (GLE) and contracts and legal group (CLEG).
Jamie Swartz, VP Education
Swartz is a specialist in Counterparty Risk at TransCanada Corporation. In addition to more than 21 years of industry experience, Swartz has been a member of the IECA since 2002 and has served in various positions including chairperson of the Commercial Credit Group, Membership Committee and Treasurer.
Jay Hoellen, VP of Membership
Hoellen is Director, Credit Risk at Tenaska, Inc. He is active in managing the day to day credit functions of the natural gas trading at Tenaska Marketing Ventures. Hoellen has been a member of the IECA since 1998 and has served on several committees. He was also honored as co-2012 Member of the Year for his work on the website redesign project.
Mike Dutka, VP Communications & Technology
Dutka has been involved in the credit industry for the past 18 years. Currently, he managers the credit and contracts team at Nexen Energy. A longtime IECA member, Dutka has been actively involved with the Canadian Credit Education Committee and has played an integral role in networking and education events including the Canadian Spring Conference in 2011.
Also elected to the Board this year:
•Director Julian Edgar of Rapid Ratings International
•Director KC Hairston of Balch & Bingham LLP
•Director Louise Waterhouse of NGX
•Director Marion Murphy of BP Oil International Limited
The newly elected IECA leaders will join existing members of the Board of Directors, including the following:
•Director Mike DeLuca of One Source Risk Management & Funding, Inc.
•Director Ginger Price of Iberdrola Renewables, LLC
•Director John Treasure of Credit Agricole CIB
•Director Samantha Walker-Tayfel of Suncor Energy Services Inc.
•Director Craig Enochs of Reed Smith, LLC
•Director Robert Markham of Southern Company Services
•Director John Savage of Exelon Corporation
•Director Tamika Tyson of Noble Energy, Inc.
About IECA
The International Energy Credit Association (IECA) is an international organization of credit and financial management professionals whose goal is to provide a forum for the free and open exchange of ideas and discussion of issues relevant to credit and financial management of the energy industry. The IECA is dedicated to the professionalism of its members through continuing education and the sharing of experiences and historical information. The IECA's activities will strictly conform to the ethical and legal standard of the jurisdictions in which the IECA serves. For more information about the IECA or upcoming events, visit http://www.ieca.net or connect on Facebook, Twitter, or LinkedIn.
###