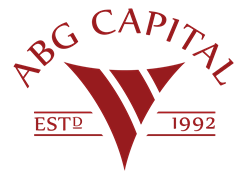 Overall, this major accomplishment can be attributed to the people we've hired. People want to work for companies that are active, full of energy, and have a great culture. -- Jeff Tapolci, CEO
Pittsburgh, PA (PRWEB) January 11, 2017
ABG Capital, a business management firm and technological and software innovator, has been named one of the 2016 Best Places to Work in Western Pennsylvania by the Pittsburgh Business Times with a solid employee satisfaction score of 89.7 percent. Winners were selected based upon the results of a confidential online employee survey administered in June 2016.
Jeff Tapolci, CEO of ABG Capital, said, "Overall, this major accomplishment can be attributed to the people we've hired. Ultimately, they are what led us to being an award-winning company, which in turn helps us to recruit the best employees. People want to work for companies that are active, full of energy, and have a great culture. Our great culture is enhanced by our teammates who are our advocates and our biggest accomplishment."
Eighty-nine companies are named on the list of Best Places to Work in Western Pennsylvania. The list offers four categories—small firms with 10-24 employees, medium with 25-49 employees, large with 50-149 employees, and extra-large companies with 150 or more. Among the 89 total companies named for all categories, ABG Capital ranked at number 55 and among the category of large companies, ABG Capital placed 7 out of 16.
The region's most outstanding workplaces are honored with the title of Best Places to Work in Western Pennsylvania. Companies must have at least 10 employees working in western Pennsylvania to participate. Winners' rankings were formerly announced at a luncheon in October 2016 at the Westin Convention Center Hotel in Pittsburgh.
As ABG Capital continues to grow, they remain committed to offering a variety of perks beyond the regular benefits. They offer complimentary Friday lunches, paid volunteering, paid quarterly sporting events--including bowling, softball, volleyball, and football, and celebrate major company achievements with outings such as paint ball, spelunking, and go-kart racing.
In 2016, ABG Capital also ranked on the Inc. 500/5000's Fastest Growing Companies, Inc. 50 Best Places to Work, Best Places to Work in PA, and Pittsburgh Business Times' 100 Fastest Growing Companies lists.
For more information on the Best Places to Work in Western Pennsylvania program and the full list of winners, please click here. To learn more about ABG Capital, please visit http://www.abgcapital.com or join the conversation on Facebook or Twitter.
About ABG Capital
ABG Capital is a privately held business management company located in Pittsburgh, PA. ABG Capital supports its portfolio companies' growth and success by offering aggregated back office services such as accounting, administrative, legal, IT, software development, HR, and marketing communications. Offering these services allows for the portfolio companies to have a competitive advantage as well as an equation for quick paced success. For more information, please visit the ABG Capital Blog.
ABG Capital
Cherie Steffen
Marketing Communications Coordinator
412-406-5328
cheries(at)abgcapital(dot)com