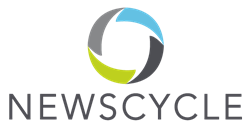 Bloomington, MN (PRWEB) January 11, 2017
NEWSCYCLE Solutions announces the general availability of SalesLink 2016-4. The new release includes sales and productivity enhancements to manage digital advertising booking, inventory and fulfillment. Additionally, SalesLink 2016-4 provides a unified view of advertisers, audiences and campaign performance. The data allows sales representatives to have informed conversations with customers and make necessary adjustments to existing digital campaigns or help in planning future campaigns.
"Last year we released four top-quality and feature-rich versions of SalesLink to our customers proving the rapid release concept, and we are committed to keeping this pace in 2017," said Aubrey Medley, NEWCYCLE's Product Manager for Marketing Solutions. "SalesLink 2016-4 was our final release last year. It focuses on giving sales teams more tools to boost digital ad revenues and provide the best possible customer service. We added major features surrounding digital inventory and fulfillment and also included smaller features that are crucial to sales, like order logs and duplicate customer checking. With the tools in 2016-4, sales teams can spend more time with customers rather than worry about production processes."
NEWSCYCLE's SalesLink 2016-4 includes:
Digital Inventory Management
Integration with Google's DoubleClick for Publishers (DFP) ad server gives users instant insight into available digital inventory. As a result, sales reps are confident ad orders will fill accurately.
Digital Fulfillment
Sales reps can view campaign performance in real-time and know which booking choices, run days, placement and other campaign decisions worked best for an advertiser. Sales teams have an easy-to-understand comparison of fulfilled ads versus booked ads to discuss digital campaign results with customers.
Order Logs
Customer and order-level change logs are available. Filters can be applied, allowing specific changes to be easily noted. Summary lines are included to help provide users with important account and order information.
Funnel Widget
A new widget displays values (orders, opportunities, accounts, pricing details, etc.) in a funnel format, offering sales reps the option to view sales pipeline information in a non-linear style, with opportunities ranging from highest to lowest probability.
Click to download the SalesLink 2016-4 datasheet.
About NEWSCYCLE Solutions
NEWSCYCLE develops and delivers software technology that empowers the global news media industry. Our editorial, advertising, circulation and mobile solutions enable publishers to drive profitability, accelerate digital business models and optimize core print operations. We help our clients create stronger, better-informed communities while safeguarding the integrity of news, advertising and customer information. NEWSCYCLE is a trusted partner serving over 1,200 media companies with 3,000 properties producing more than 8,000 titles in 30 countries. Our company is headquartered in Bloomington, MN and has U.S. offices in Florida, Michigan and Utah; with international offices in Denmark, Germany, Malaysia, Australia, Sweden, Norway, Canada and the United Kingdom. Please visit newscycle.com for more information or write to us at info(at)newscycle(dot)com.
Media Contact:
Lisa Speth
NEWSCYCLE Solutions
Marketing Communications Manager
lisa.speth(at)newscycle(dot)com