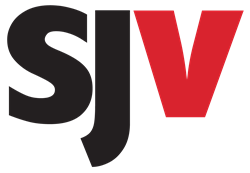 Innovation through technology continues to be a key differentiator for SJV.
KENNESAW, GA (PRWEB) January 12, 2017
SJV, The Supply Chain Leader to the Background Screening Industry, announced today that it has launched an entirely re-built and re-designed Automation Library for Criminal Record Research and Reporting. This new library is built, housed, and maintained exclusively by SJV.
In 2011, SJV was the first Court Record Research Provider to embrace and bring to market a fully automated solution for background screening in specific online jurisdictions. Revolutionizing the Court Retrieval process, automation technology through SJV delivered a Scalable, Accurate, and Cost Effective solution for CRAs. By launching this new library, SJV is offering an even more complete and efficient technological solution for County, State, and Federal Court Record Research.
"Innovation through technology continues to be a key differentiator for SJV." said Scott Vanek, Founder & President of SJV. "We are no longer affiliated with any third party; We now facilitate and oversee all automation monitoring, maintenance, and development for our solution, in-house. This has allowed us to increase our overall automation coverage and customize our search functions for an industry focused on security and precision."
"Powered by Technology and Empowered by People is more than a tagline for SJV, it's the very core of our business model." stated Nick Kelland, Vice President of Information Technology and Operations. "This revised and improved library that we have launched is only the first piece of our overall solution. SJV applies human oversight into the formatting, research, and quality assurance layers for our record processing. It is a two pronged approach to ensure the highest levels of quality and dependability for our customers."
ABOUT SJV
SJV & Associates is a Global Solutions Provider, combining innovative technology with human expertise. Driving the highest standards for time service and accuracy with Conventional Court Research, Automated Court Research, International Solutions, MedEx Solutions, and our Verifications Suite; SJV is the Premier Information Supply Chain to the Background Screening Industry.
SJV is also the only firm in its direct marketplace to maintain an ISO 9001:2008 Certified Quality Management System, ensuring superior quality research, results, and customer service, for their entire client base. For more information, visit http://www.sjvassoc.com, or contact us directly at 800.203.0582 and via e-mail to Solutions(at)sjvassoc(dot)com