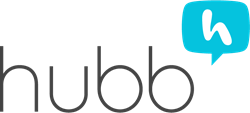 VANCOUVER, Wash. (PRWEB) January 16, 2017
Event technology startup Hubb today announced that its software platform has been selected by the Corporate Event Marketing Association (CEMA) for their annual event, CEMA Summit, in 2017. Hubb's event content management solution will give CEMA Summit organizers a single location to collect, manage, and market the abstracts, speakers, and sponsors of CEMA Summit 2017, saving them two-thirds of the time they would normally spend on those types of tasks, and allowing them to get the event to market 29 percent faster.
"CEMA's annual summit is one of the events that we look forward to most every year, and to be selected as their content management vendor of choice truly validates the work that we're doing at Hubb," said Allison Magyar, CEO of Hubb. "We look forward to the opportunity to show some of the best in the business how our technology is improving the event management process."
Recognized as one of the leading providers of event content management technology, Hubb creates a "single source of truth" for event organizers to store and edit event content, such as speaking session information and sponsorship details. From this central point, event managers can make updates to event content that are automatically published across every source of event information (such as a website, mobile app or digital signage). Hubb also automates reminders to speakers to submit their information and session graders to evaluate submissions and allows event managers to control who on their team can access session data at any time. With less time needed to manually manage content, organizers can focus on thinking strategically about their events and create a better event experience for their attendees. Hubb works with customers such as Microsoft, Tableau, Atlassian and Intel to help their in-house event teams oversee the programs for their major conferences and meetings.
CEMA is one of the premier professional organizations for event planners, offering strategic counsel and networking opportunities for more than 700 active members. The CEMA Summit is an annual gathering that brings CEMA members together for networking, workshops, and educational sessions. In 2017 the CEMA Summit will take place from July 30 to August 1 in San Diego, and will feature educational sessions from event industry experts as well as networking activities.
About Hubb
Hubb brings order to the chaos of content management for meetings and conferences. Our flagship cloud-based software platform uses simple, automated workflows to streamline collecting, managing and marketing of all event content from speakers to sessions to sponsors. Hubb is a platform that allows you to administer calls for papers, abstract grading, session and speaker management, and content marketing. The software scales to the needs of events of all sizes, and it integrates easily with other event technologies to ensure all content is consistent and up-to-date. Founded by veteran event management professionals, Hubb makes its headquarters in Vancouver, WA.
For more information, visit http://www.hubb.me.
About CEMA
A voice for the industry, CEMA (Corporate Event Marketing Association) is the premier community for event marketing professionals, association peers and partners. CEMA promotes professional networking opportunities, facilitates peer-to-peer knowledge sharing and drives industry standards. Through strong relationships with strategic partners, CEMA creates solutions to business issues. For more information, please visit http://www.cemaonline.com or call (916) 740-3623.
Media Contact:
Raime Merriman
rmerriman(at)hubb(dot)me
360-949-7843
Vareus for Hubb
hubb(at)vareus(dot)com
971-303-8244