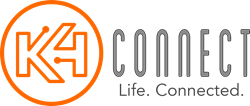 "We pride ourselves in partnering with companies whose mission is to help older adults live a quality life, and that's exactly what K4Connect is all about," said Terri Novak, Chief Operating Officer of Kisco Senior Living
Raleigh, North Carolina (PRWEB) January 18, 2017
K4Connect, a mission-centered technology company that creates solutions to serve and empower older adults and individuals living with disabilities, today announced that The Cardinal at North Hills, a Kisco Senior Living community, has implemented K4Community, a "connected-life" platform that integrates the latest in smart technologies and applications into a single, easy-to-use application, into 225 residents' apartments. K4Community enables senior living communities to provide smarter and healthier living environments, while also fostering family and community engagement for their residents.
Located in North Hills, the flourishing "Midtown" of Raleigh, N.C., The Cardinal is just steps away from a variety of restaurants, shopping and entertainment options. The Cardinal is also the Triangle region's only fully-service Continuing Care Retirement Community (CCRC), where residents have access to every level of care, from independent living to assisted living and memory care, all integrated under one roof.
"We're elated to be working with Kisco Senior Living. It is a beautiful community and they spared no expense in the development of The Cardinal," said Scott Moody, Co-Founder and Chief Advocate Officer of K4Connect. "From the architecture to hospitality, The Cardinal embodies excellence. It is one of the most sought after communities in one of the most vibrant neighborhoods in the Raleigh area," he added.
"K4Community brings an additional layer of innovation to the roughly 300 residents by giving them the ability to manage their entire home environment and connect and engage with friends and family from a single easy to use application. For Kisco, the company behind The Cardinal, it helps them provide the best in care and hospitality with value-added amenities their residents come to expect," said Moody.
K4Community demonstrates the value that "The Internet of Everything" (IoE) can drive. It goes well beyond simply the latest in home automation, bringing together a plethora of features with real value and utility to residents; a system truly designed both for, and with, them. With a single touch, community residents can control their living environments (integrating "smart" thermostats, light switches, TV remote control, etc.), monitor their health and wellness (fitness trackers, pill reminders, etc.), stay connected with loved ones through photo sharing or video chats, and stay more engaged in community activities through online event sign-ups, menus and newsletters.
"While Kisco has always been forward-thinking regarding technology, when we looked into other approaches, we found them to be fragmented, costly and often difficult for our residents to use. With K4Community, we have streamlined features and functions, consolidated into one easy-to-use platform, complete with a world-class support team," said Terri Novak, Chief Operating Officer of Kisco Senior Living. "We pride ourselves in partnering with companies whose mission is to help older adults live a quality life, and that's exactly what K4Connect is all about," she added.
"The Cardinal opens its doors this week, and we are fortunate to be able to partner with a local company to outfit our community with cutting-edge technology," said Tom Ford, Executive Director of The Cardinal at North Hills. "K4Community—yet another first-class amenity available to all residents—allows us to provide the best in hospitality and care."
To learn more about K4Connect, visit http://www.k4connect.com.
About K4Connect
K4Connect creates solutions that serve and empower older adults and individuals living with disabilities, enhancing lives through an integrated whole-life software that brings together the best in home automation products, health and wellness technologies, and communication and social functionality. The Company's products enable simpler, smarter living environments and healthier lives, while fostering family and community engagement. For more information, please visit http://www.k4connect.com.
About Kisco Senior Living:
Kisco Senior Living communities offer independent lifestyle options for seniors, as well as licensed assisted living, memory care and skilled nursing in some locations. Family-owned Kisco Senior Living, based in Carlsbad California, owns and operates 23 senior living communities in seven states. With an award-winning approach to senior lifestyles and wellness, Kisco creates communities where residents and associates share passions, live and work in balance and build a legacy. Kisco is an International Council of Active Aging (ICAA) member and is an ICAA Champion Organization, a part of ICAA's Changing the Way We Age® campaign to shift the way society perceives aging. For over 25 years, Kisco's guiding principles of integrity, dignity and compassion have balanced the interests of residents, associates and business partners. Visit http://www.kiscoseniorliving.com for more on the company.